A very Merry Christmas to you and yours from all of us – Raymond, little Sasja, and Susan! As I write this, I'm sipping a cup of tea and watching the Christmas card-style snow* falling outside the living room window.
Thank you for your support of the blog this year! You've made what has been a very challenging year a little more gleeful as I experiment in the workshop, research ingredients, create formulas, and work on series that I can share with you here on this site and in the e-books.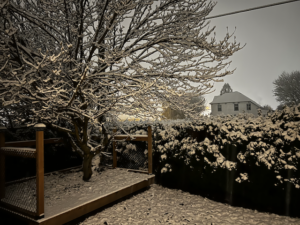 *You know, the kind of snow that makes everything look beautiful as opposed to the icy, deadly snow that makes it terrifying to drive. Yep, we Canadian types have a lot of words to describe snow. I learned a new one the other day – graupel, which is mini-hail, consisting of "cute, opaque, capsule-size ice crystals" that are 2 to 5 mm in size. If they're 5 mm and harder, it's hail!
We're taking a few days off – Christmas Eve to Boxing Day (December 26th) – to eat Christmas pudding, play with presents, sing loudly, and generally enjoy the holidays.
We have a few different weather warnings – a snowfall warning, wind warning, and arctic outflow warning with some seriously low temperatures predicted, like -12˚C to -15˚C with the wind chill making it even lower – so I suspect between those and the record numbers of Omicron, we'll be spending more time in than out, although we're having a few people over for a well-ventilated Christmas dinner.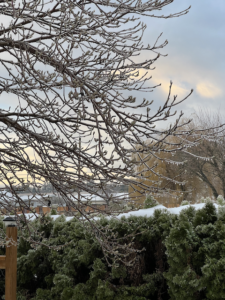 As a note, this is not normal for us. We don't tend to get white Christmases where I live in Canada, near Vancouver. The weather around here is getting wonky – we had the "once-in-a-millennium" heat dome in the summer, two "once-in-a-century" floods in November and early December, now this snow, wind, and cold warning after freezing rain this past Tuesday. Sigh…
I'm still working on the e-zine of the month, which is all about creating and modifying formulas to suit different themes and ingredients you might want to highlight in your formulas. I'm working on the final edits, trying to get it under 70 pages as it's really very long, and figuring out which photos go with it, so you should see it on the 28th or 29th here and in the store. (As always, I'll announce it here first!)
I have some "end of the year" type posts coming up next week as I share some things, like my favourite ingredients of the year, my least favourite, some awesome packaging I bought, some of my favourite formulas I haven't shared, and more, which will continue into the new year. And I'll have a "state of the blog" type of post and a post on what I hope to accomplish in the next few months as we lurch into 2022.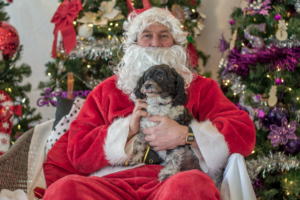 I hope this message finds you happy and well, spending time with family, friends, and other loved ones as 2021 comes to a close. Merry Christmas and a very Happy New Year from all of us!