Hi everyone! Sorry for the silence the last few days and missing the Newbie Tuesday for the 23rd, but it feels like life has been really chaotic around here! It's been a weird month with taking the first week off, then feeling a bit like I've been playing catch up for the rest of February. You don't think missing two or three days at the end of the month would make such a huge difference, but it really does!
I expect this month's e-book on preservatives will be ready for download for $10 subscribers and purchase on Friday. It's a colossal 65-ish pages, and is part one of a two part series, the second of which you'll see in March. I started this one a few months ago, but got really lost in writing it to the expense of everything else on the blog as I kept wanting to add more and more, which took up most of my writing time last week and all of this so far. It's out for linking with Bryce – the wonderful man who goes through the e-books and posts to make sure they look okay, then adds all the internal and external links before we share it – and we have a cover photo, so I'm hoping for Friday morning as the release date. I'm incredibly excited about it as it's such an important topic that really deserved a massive spotlight, and I feel these two e-books do that.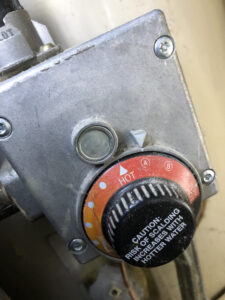 Tomorrow morning is new water heater day – it reached the end of its 21 year life, which I understand is a very long time – and let us know with an abundance of leaking and hissing and other concerning noises. The plumbers have to cut open a wall of our office to install it, so I fear no writing will be had with all that racket. I think it unlikely I'll have a completely finished Newbie Tuesday or Formulating Friday post this week. I worked quite hard to get the series finished, but there's always something that needs to be added before I can share it, something that gets in the way, that needs our attention like photos or links or response to feedback you've offered, and I'm in a weird limbo place where each post is mostly done, except for that one thing that's holding it back.
I'm hoping to set up some more Zoom workshops for March and April and will announce those soon. You've asked me to notify you when they are – I'll share the posts here on the blog with the workshop link, password, and handout, so keep up-to-date with all the posts. by signing up for daily or weekly e-mail digests to get notifications right to your mailbox!
I should be able to get to the rest of the monthly Q&A comments before the 28th!
I've been choosing a bunch of duplications to share in March and April, so if you have a duplication you'd like me to consider, don't forget to get it into the monthly duplication request post. (Please don't email them to me, put them in that post as that's where I check for ideas, and I do go back to the beginning of the comments to see if there are ones that I missed or ingredients I can get that I couldn't before.)
Some of you have commented that you've appreciated the time to get caught up on the series or posts, and that was lovely to hear. I'm accustomed to putting out at least 5 posts a week, so I get a bit stressed out when I don't. As of today, we have 4,275 posts over just about 12 years, so I figure there's always something to read around here, eh? (The anniversary of the blog is upon us – February 28! 12 years!)
Thanks so much for your patience!