Thank you so much for wanting to contact me to share your thoughts, ask questions, or tell me of your joys in formulating! I love hearing from you! The e-mail form below is to write to me, Swift, about formulas, creating products, making products, ingredients, and other formulating related things. I'm afraid I don't have time to customize a formula for you, but I will help you work through a potential fail if you've used one of my formulas.
Please let me know the name and email address under which you've subscribed to the blog in the contact form so I know who you are – it's weird to respond to someone with just a "hi" instead of "Hi, Jane!" (Also, my name isn't Jane, it's Susan.)
I answer e-mail in the order in which they're received, and I generally have a backlog of two or more weeks. I appreciate your patience in waiting for me to respond. It might be faster to ask the question in this month's Q&A.
The contact form below is for Swift only. Tech support questions sent to Swift using the contact form below will not be answered. Please write to Raymond at tech support for all your non-formulating needs.
Email sent to Swift's personal account will not be answered. I stopped using that account for the blog in 2017, and use it only for personal matters. Please use the form below to contact me. I'm trying very hard to maintain a good work-life balance, so I hope you can appreciate how important that is.
IF YOU NEED TECH SUPPORT REGARDING YOUR MEMBERSHIP, SUBSCRIPTION, DOWNLOADING E-ZINES, QUESTIONS ABOUT YOUR ACCOUNT, BILLING, LOGGING IN, AND MORE, please read this FAQ post on memberships and accounts as this may answer your questions faster than waiting for a response from tech support. 
You can contact Raymond for tech support at fulfillment@swiftcraftymonkey.blog.
Please note: We will not cancel your subscriptions for you. If you want to cancel your subscription, there's a subscription section in the menu bar above. Writing to us saying "cancel my subscription" is not cancelling your subscription.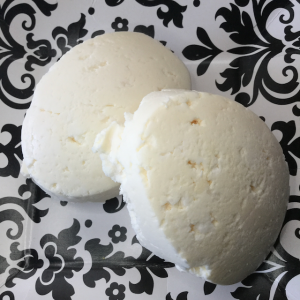 If you have a question you want answered, please post it in the monthly Q&A post as that's where I check for questions first. I don't have time for email lately, so a lot of it is going unanswered or takes quite some time before I can spend time to offer longer responses, whereas the Q&A post is a priority.
I'm afraid I don't have time to consult for your business, as much fun as it would be, as my time is completely allotted for the blog, teaching classes, and such.
If you'd like help with your formulas, please include the exact percentages with the INCI names or colloquial names of the ingredients with the exact detailed process you followed.
I'm afraid I don't have time to help you fix other people's formulas. If you found a formula on another site, it's best to speak to the person who wrote the formula if you're having issue.
If you're writing to me about shampoo bars, you can find a massive post with all the questions I've been asked over the last 12 years about these products, so I suggest reading that post first as there's a lot of information.
Please note, any e-mail sent to me could be used on the blog. I'll use only your first name as a reference, but I may share the contents, including formulas, in a post. It takes quite some time to answer these queries, and they could be educational or informative for others.
Before you fill in this form – are you writing to Swift for formulation advice or other things of that nature, or should this be an email to tech support instead?