How far along are you in the free Learn Cosmetic Formulation Course I'm offering with Perry Romanowski of Chemists' Corner and Jane Barber of Making Skincare?
If you haven't signed up yet, don't worry! You can join us at any time! And it's completely and utterly free! Click the link to learn more!
This Friday, February 8th, you can start on Module 4, Evaluating formulas, which includes units on learning about your ingredients along with five fun anhydrous formulas you'll make with those ingredients, a great video on how to fix a grainy balm or butter, and an entire unit on shelf life and stability!
In this week's unit, I've written up a shopping list for the ingredients we'll need – shea butter, mango butter, sunflower oil, fractionated coconut oil, and beeswax – to make five fun formulations throughout the module.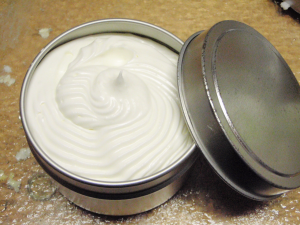 Then we'll spend some time making five fun formulations – lip scrub, body oils, whipped butters, lotion bars, and lip balms – starting February 15th! Look at how lovely that looks, eh?
We're so pleased to announce that Belinda Carli, director of the Institute of Personal Care Science,
will be joining us to share a video on graininess, how it happens, how to avoid it, and how to fix it, along with information on melting point issues.
Due to the overwhelming success of this course so far and the obvious interest in taking online courses, we're looking to expand the Learn Cosmetic Formulation course offerings and want your input! Click on the link and let us know what topics interest you!