As you know, I've had a hard year with all my muscle spasms and such, but I'm so happy to be going back to teaching, starting this weekend at Voyageur Soap & Candle, then in November at Windy Point Soap in Calgary! I am incredibly excited about this! I have to watch my energy levels and listen to my body when it needs to sit down or rest, so I'm offering shorter classes at the moment – 2 to 3 hours.
All my classes are hands on: You make the product, you take it home! For shorter classes, I offer a formula package so you can continue the fun in your kitchen or workshop! For longer classes, we include an e-book or e-zine along with the formula package.
My first one is this Saturday at Voyageur Soap & Candle and we're making bath bombs! Then on
You can check out the classes at Voyageur Soap & Candle here, and now you can sign up for them through the website!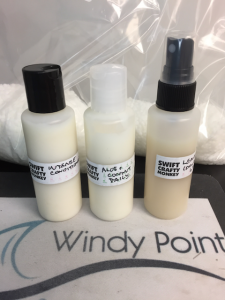 For Windy Point Soap, we're taking suggestions for what you'd like to make, so please share your thoughts in the comments!
I had a suggestion about making men's products, and I thought we could do an ECO hair care class or an ECO skin care class with greener ingredients?
But I'm all ears to hear what you think!