Day one (of three) at In Cosmetics Global in Paris was amazing! I'm like a small child who loves candy, puppy dogs, and fireworks let loose in a candy, puppy dog, and fireworks factory! (Credit: Simpsons.) It is the largest room you've ever seen with the makers of every ingredient you love! Eeeeeeeee! So happy! This is my Disneyland!
We met with Paul of Colonial Chem on the train from London yesterday – makers of all kinds of surfactants – and started today off with a bang with Ashland. We met so many of my favourite suppliers, like Seppic, Jeen, and Stepan!
As an aside, Jeen has the most amazing silicone replacement that feels like an elastomer that you might use in make-up primers that I'll be writing more about shortly. (They're the makers of the cold emulsifiers called ICE carried by Making Cosmetics, Jeecide preservatives, and so many esters and silicones.)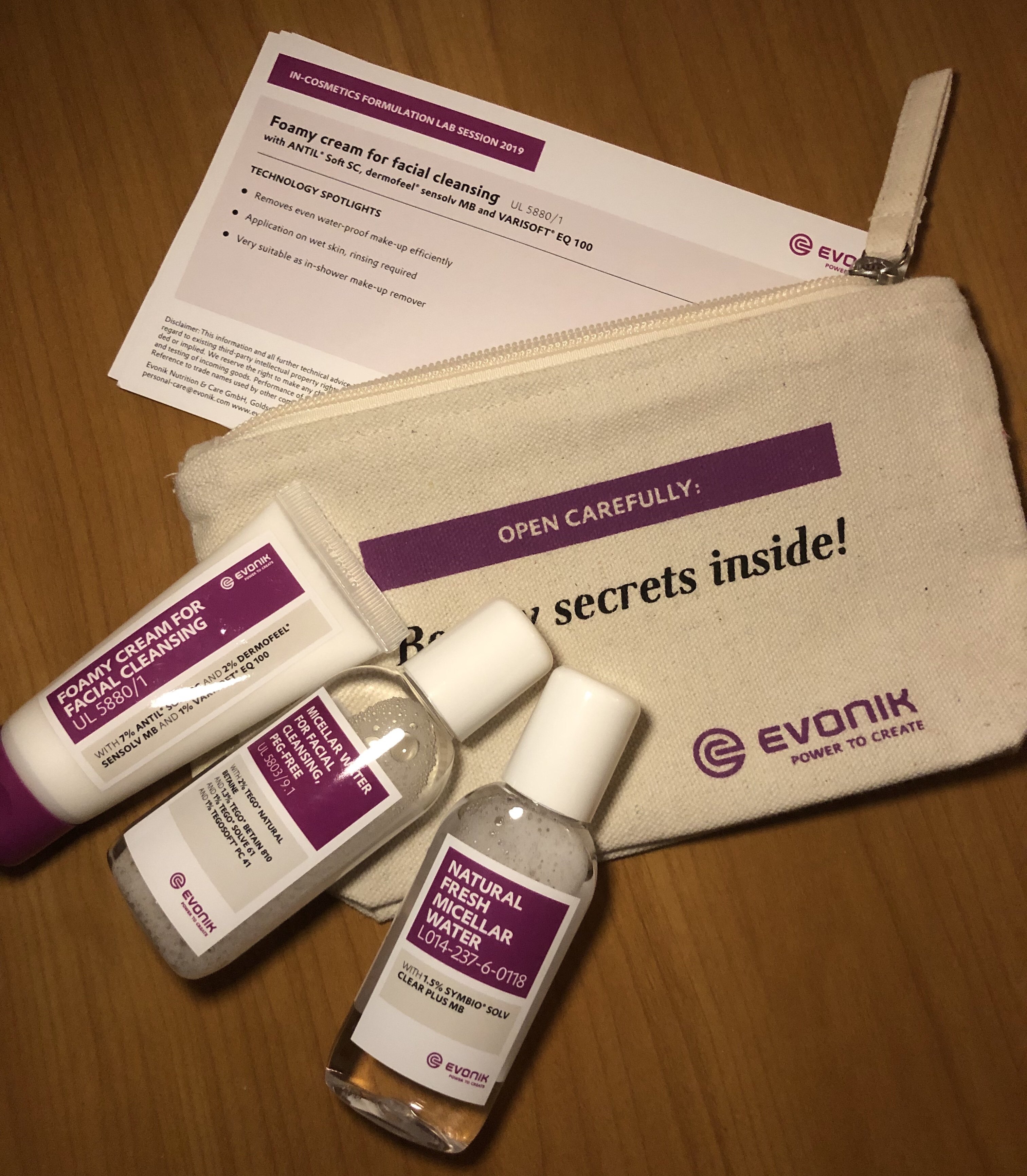 We took in two formulation labs with Evonik, makers of so many ingredients we love, like Tego emulsifiers, to make facial cleansers and natural moisturizers.
Don't worry! I'm collecting all the formulas and information I can, and will have so much to share soon!
One of the huge trends I've been noticing is water-in-oil emulsions. We worked with those last Friday at Alchemy Labs in the form of HIPE or high internal phase emulsifiers – I'm working on a post on those now – and saw them again at the Seppic meeting.
It's late and we have another incredibly busy day tomorrow with more meetings and more labs! I'll be posting as often as I can with the not-so-great-but-free wifi! #thisismydisneyland