I haven't done one of these in so long, so I thought it was time we all connected over the Zoom and talked about everything bath, body, and hair care related! This one will be different as I don't have a specific topic in mind – I'm looking to you to ask the questions that interest you, and I'll do my best to answer them live from my workshop with potential demonstrations of ingredients or processes.
Topic: Spring Q&A
Time: Sunday May 2, 2021 11:00 AM to around 1:00 PM Pacific Daylight Time – Vancouver, B.C. time
Join Zoom Meeting – https://us02web.zoom.us/j/6371435621?pwd=QndENFVWN2JvanVORlpsU0pESmh5UT09
Meeting ID: 637 143 5621
Passcode: blahblo!
What kinds of questions can you ask?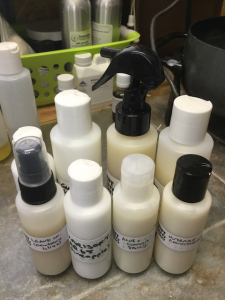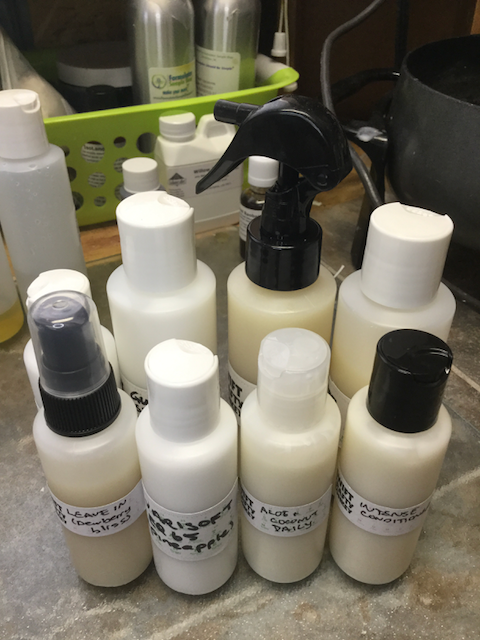 Anything you want about hair care, skin care, bath products, colour cosmetics (to a certain degree), duplications, emulsions, surfactants, oils, butters, esters, silicones, substitutions – anything you'd see here on the blog.
Note: I don't know enough about the actual process of making soap to answer questions about that topic.
If there's a question that needs more attention, like links or more information, then I'll share it here after the workshop.
If you want to ask a question in advance, please share it in the comments below.
If you want to share it during the workshop, you can type it up in the chat where we can all see it and learn more!
A few thoughts about the Zoom workshop process…
Please note, if you send me a private message or a private chat during the workshop, I will not see it as I'm just too busy during these workshops. I get a chat transcript, and if you private message me, it doesn't show up there, so it's pointless to do so. Please just share your thoughts in the regular chat and I'll do my best to get to them in the workshop or afterwards. Or share them here in this post and I'll address them as I go through all the stuff that came up in the workshop with you.
We are recording the workshop so we can look at the chat log afterwards to review questions or comments we might have missed. We don't share the recording for myriad reasons, including privacy of the participants and the surprising speed at which these kinds of things become public. It's definitely a one-time, you have to kinda be there kind of workshop.
I am open to holding these at different times, so if there'd be something better for you, please offer that very specific information – days of the week and times of the day – in the comments.
Woo hoo! See you on Sunday, May 2nd for all kinds of fun talking about formulating!