Wow, is it really Christmas? Raymond, little Sasja, and I want to thank you all so much for your kindness and support of the blog and our family this year! 2020 has been an absolutely mind-bogglingly bad year with the pandemic and fires and murder hornets and brain-eating amoebas and everything else that's happened, so we're taking the day to be calm, watch terrible Christmas movies as we eat all our Christmas treats – mince pies! Toblerones! apple turnovers! – snuggled up on our giant couch with a tiny dog.
I hope that as you've celebrated your holidays, you've had the time to take a few minutes out of the chaos of the year to eat something nice and watch something that makes you laugh and maybe make something nice you can use or give as a present. We all deserve some serious down time after the year we've all endured.
We're taking a few days off – December 26th is Boxing Day in Canada, and the 27th is the day to lie on the couch and eat all the rest of your treats and leftovers, but that's not an officially official holiday – so any email or other correspondence you send won't answered until the 28th. There'll be posts here and maybe something on social media, but nothing administrative.
I've been preparing a few things as I look back on this year, reviewing all my formula and notebooks to see what I've learned and enjoyed, taking a look at all the samples I've made over 2019 and 2020, going through the duplication requests to see what we could make, and so much more. As I don't like to do any serious retrospectives until the year has come to a close, so this'll be a mostly January thing.
The e-zine will be here late as there was so much to do this month, and I have changed topics at least three times! I might change it a fourth time – it's hard to know until it's almost ready!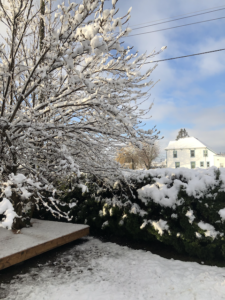 The advent calendar fairy has at least one more surprise to deliver, but they disappear on Decembrer 31st at 11:59, so make sure you download these as soon as you see them!
What's this in my stocking? A "How to make syndet shampoo bars" visual tutorial!
What's this in my stocking? A melt & pour class instructional handout?
What's this in my stocking? A lip balm instructional handout?
What's this in my stocking? A massage bar handout?
Merry Christmas and happy holidays to you and yours!