EEEEE! I can't believe we're leaving today! First, we're off to Liverpool, England, where my parents were born to visit family and scatter my mom's ashes. At the end of the month, we're off to London to meet up with Jane Barber (of Making Skincare and one of my partners in crime at Learn Cosmetic Formulation) and a few other awesome science-y people, like Nanette, Alex, and Anja, then off to In Cosmetics in Paris!
I've been writing non-stop for a number of weeks now, but was laid low by these muscle spasms in my head and neck after extensive dental work over the last few weeks – I've been Botoxed for these issues every eight weeks since 2010, and had a treatment yesterday, so it's getting better! – so I still have finishing touches to do on many of them and the ezine.
I managed to get into the workshop to make some body wash, facial cleansers, conditioners, shampoo bars, leave in conditioner, and more, so I'm set with the necessary toiletries. Don't worry! I'll be sharing these formulas on the blog over the next month as we travel, like that crystal clear body wash using stained glass liquid colours.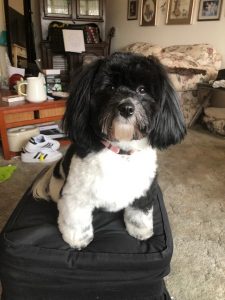 I'll be sharing regular posts, like the Q&A and duplication posts, as well as our adventures in cosmetic chemistry, the continuing series on polarity of oils, the continuing series on duplication that darned Frxxxtion exfoliating stick, and all the other things you normally see here. We'll also be on Facebook and Instagram, but we'll share with you here first! In Cosmetics is going to be amazing, and I'll keep you all in the loop!
My Facebook page is SwiftCraftyMonkey. Find me on Instagram as @swiftcraftymonkey.
Melinda's canine cosmetology series will be here on the 15th and last day of every month, and I'm hoping Ginger will start blogging here shortly! Woo!
Some quick links for you!
If you want notifications about posts, sign up for email digests!
If you want notifications about upcoming classes I'll be teaching, please sign up for email notifications. (These are for classes I offer at places like Voyageur Soap & Candle or Windy Point Soap Making Supplies, not online.)
If you need tech support, please read the tech support FAQ, which you can find in the contact me section of the blog. Please have patience as we won't always have access to data or wifi.
If you have questions about your subscription, please visit the subscription FAQ for more information.
If you have questions about navigating the blog, please visit the blog navigation FAQ post.
Thank you all so much for being a part of this awesome community we're all building together!