Hi everyone! Hope you're enjoying some of the last weekends of the summer and aren't finding it too hot, too cold, or too anything else! Thought I'd share a quick update with you on what's happening on the blog.
I've been having some difficulties with my hands and arms the last few weeks – for instance, as I type this, my middle finger on my right hand is in spasm, and it's making it very hard to type – so I haven't been able to write as much this month. This means I may not get an e-zine out in time and will likely have to do a coupon for $X for anything in the shop for $10 subscribers. I'll let you know by the 27th by announcing it here.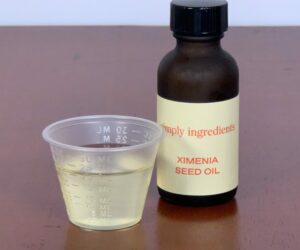 I've been working on two new ingredient and formulation series and a lot of it's taking place in the background in the glossary, not on the blog. I've been adding all kinds of new entries – see some of them in the emollients section as fatty acid profiles – so they'll come up as underlined things automatically, cutting down on the time I have to spend creating links and making it easier to find things. Some of the new things are nervonic acid, alpha linoleic acid, and ximenic acid, to name a few.
Given all the shortages we're seeing for ingredients, I won't be starting my planned Newbie Tuesday/Formulating Friday series on surfactants as they're getting so hard to find. I'll keep an eye on supplies, and when we're able to get them at a few different suppliers easily, I'll post the shopping lists.
I have a ton of ingredients that have arrived at my house one rate last few months from ChemBox, Lotioncrafter, Voyageur Soap & Candle, Windy Point Soap Making Suppliers, Formulator Sample Shop, and Simply Ingredients that I've been formulating with and reading about, and you're already seeing some of them, so look for more!
Given how my hands and arms are doing today, I think it'll be a few more days until I'll be able to get another post up, so look for that then!