Hi everyone! Thanks for joining me here on the site in August 2022! Hope you're all doing well and avoiding the heat waves that seem to be devastating so many parts of the world. We're just coming out of a week 35˚C to 39˚C (95˚F to 101˚F) that felt like up to 44˚C (104˚F) with the humidity, and I can't imagine how we would have coped without air conditioning.
Today, BC Day, a holiday for us here in British Columbia, and it's supposed to be 29˚C (84.2˚F), which s still too warm for biking. Maybe tomorrow? Fingers crossed!
July was a super weird month! The 50,000 km tune-up on my body continued with more Botox in my head, neck, and shoulders and more anaesthetic in my arms for muscle spasms, and those things have really helped. I'm able to type for much longer and get more work done, which is awesome! I definitely see a light at the end of this tunnel with the spasms in my arms and hands, so yay to that!
Late in the month, though, I had a fall on my bike on a gravel hill and ended up with a bruise the size of my hand where the handlebar hit my stomach, a black eye, seriously scraped up knees, and cuts and bumps on my forehead, nose, chin as well as a swollen left hand. Thank goodness for my helmet and my gloves, both of which saved me a lot more pain and misery and a potential trip to the hospital. Things are going better ten days later – I still have a mostly black eye, but the rest has cleared up pretty well.
I still love bikes though, and am so grateful I live in a region of the world with so many amazing trails and parks and bike lanes.
If you live in British Columbia, definitely check out the Let's Go Biking website as she has so many ideas for leisurely trail riding that won't take you up huge mountains or hills! I bought her guide to the Lower Mainland/Fraser Valley and we've done so many of these so far! She now has one for the Okanagan and Vancouver & the Gulf Islands, which I hope will be as awesome! (Not an ad or anything, just obsessed with bikes!)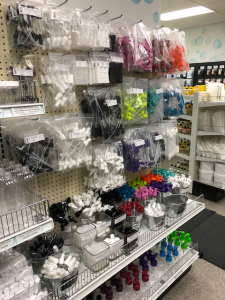 I know it sounds like it's pretty early to think about it, but if you're considering making products for the winter holiday season, you might want to start thinking about ordering your ingredients right about now. This is the busy season for our suppliers as everyone's thinking the same thing, and with supply chains being the way they are, you might want to get in early. (If you're a $10 subscriber, don't forget about our amazing suppliers' coupons to help you save some money!)
And because it's a holiday here today, August 1st, the coupons might not be updated until the 2nd or 3rd. Thanks for your patience!
What's happening here around the site?
I have a series on making anti-chafing products I hope to share this month, which will come in handy in the hotter weather. They're just so awesome for biking! (This was a plan for July, but the bike accident pushed this back a bit…)
I have a series on making light lotions for the summer coming up later this week, which I'm loving!
I'm working on a number of duplications that I hope to start sharing this month. I review your suggestions regularly based on the ingredients I can get or new equipment I have that will work – like a new homogenizer or overhead stirrer, for instance – but I still need to watch them over time to make sure they're stable and uncontaminated.
I'm still working on two huge series I want to share on here on the site, but I've given up predicting when you'll see it as it's a massive undertaking with so much material. I've realized with these kinds of multi-part series, it needs to take as long as it takes to make something awesome, so I'll be patient and work on it when I can so I can share it when it's ready! (I've edited up to page 50 for the triglyceride series, but there's still so much more to come, like worksheets, formulas, and so much more.) I'm so excited about these series, and can't wait to share them!
Looking for your input!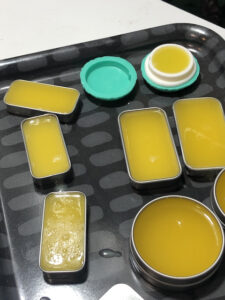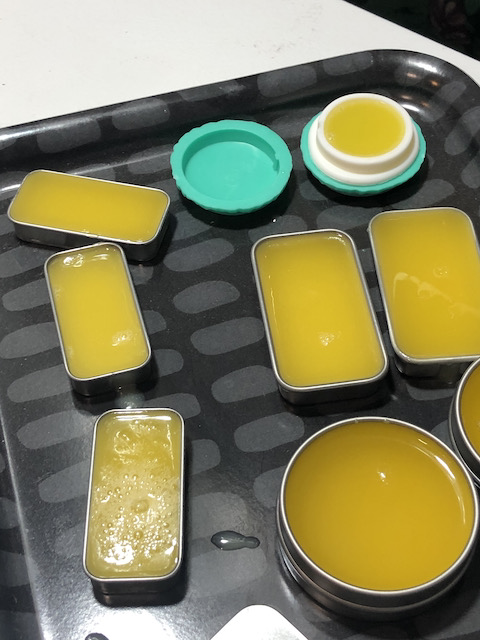 I was thinking of starting a Newbie Tuesday series in September/October in which we'll learn more about combining emollients by learning how to make anhydrous products like a facial serum, body oil, lotion bar, lip balm, and more with an eye to learning how to combine our oils, butters, waxes, esters, silicones, and so on to achieve different viscosities. skin feel, sensory characteristics, melting points, and so on.
If you're interested, please leave a comment and let me know! We'll want to order the ingredients soon to allow for shortages and shipping times and such.
We've been playing with different oils, butters, thickeners, and such in the Newbie Tuesday series as it pertains to lotions, but I thought working with different emollients when it comes to anhydrous products could be fun!
I'm also looking at a potential beginner to intermediate series on surfactants. I've connected with my normal suppliers to see what the availability of surfactants might be in the Autumn to ensure there's a decent supply. If there is, I'll start a'planning!
So far the votes in last month's comments were 3 for anhydrous, 3 for surfactants. I figure I'll give this another week before deciding which to work on first. Again, supply of surfactants can be an issue, so I need time to consult with a few of my suppliers to ensure we have everything we need. 
As we do every month on the blog…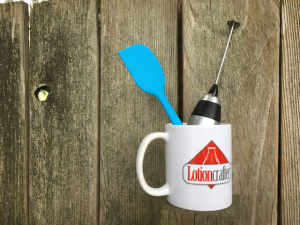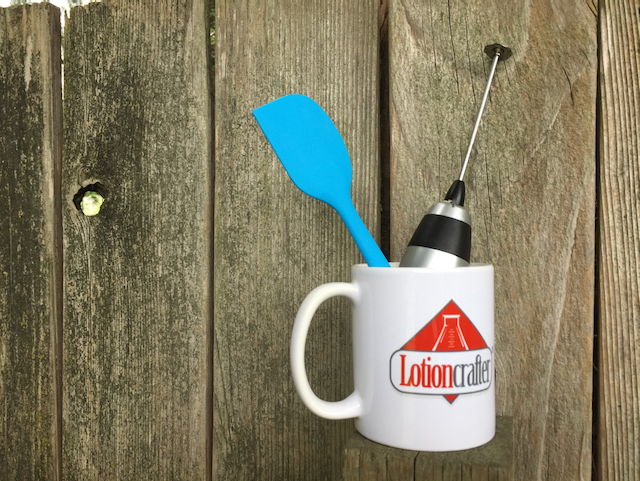 If you're in need of supplies, $10 subscribers to the month have five discount coupons this month for Formulator Sample Shop, Lotioncrafter, Voyageur Soap & Candle, and Windy Point Soap Making Supplies. Thank you for this lovely gift out of the goodness of your hearts, lovely suppliers!
The coupons are updated as I get the information from the suppliers. If they aren't updated, please be patient as we could be waiting for the coupon, it might be I'm in too much pain to type. Please do not write to me asking for the coupon. It will be there when it's there. Thanks! 
If you're a $3 subscriber or higher, click here to see the duplication request post!
Please note that requests for duplication are only considered if they're posted in the duplication section as this is part of the $3 and up subscribers benefits and not if they're emailed, direct messaged, or suggested in comments on social media. I cannot possibly re-create every single formula suggested as this blog would be nothing but duplicated products — how boring is that? – so I can only choose so many. I go into detail about my process for choosing formulas in both the duplication request post and in this post. Thank you for continuing to share them in that post. I have been getting loads of ideas from it the last few months, and there will be more to come soon, I hope. 
And don't forget that you have access to the formula directory! The formula directory is constantly being updated to include even more formulas from around the blog, so if you're looking for a formula, you'll find it in the formula directory!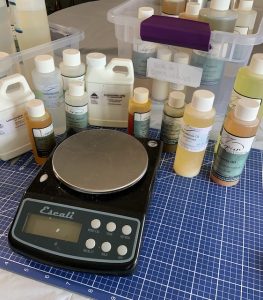 Also check out the latest addition to the monthly posts – Ingredient substitution ideas post ($3 and up)! Because it's getting harder to find supplies thanks to shortages and shipping issues, if you have an ingredient you're trying to find or need help substituting for in a formula, please share your thoughts over there!
If you're a $5 subscriber or higher, click here to see the month's Q&A post!
And don't forget about the monthly Super happy fun member-to-member post for August 2022! It's more important than ever that we connect with other people during this ongoing pandemic, so please feel free to share your thoughts on this post or others on the blog!
You can always find the links to these monthly posts in the pinned post section, which is found to the right of just about every page on the blog on desktop and most mobile, or the bottom of every page for the odd mobile device. Or do a search for "Q&A" or "duplication" to find them. I'm afraid I don't have time to do searches for you if you write to me as I'm swamped and my arms and hands are still in minor spasm, so doing one of those two things will find you those posts very quickly.
If you're a $10 subscriber or higher, you'll get the e-book for the month – which is generally issued on the 27th or later. I'm never sure what the topic will be until I start reviewing outlines, notes, formulas and everything else, but there are – as always – a few different ones on the go. Watch for the post towards the end of August 2022 for the e-book for the month. 
In July 2022, we issued this e-book – Surfactants, part one: A reference guide (revised) that goes for $29 Canadian in the shop – which you would have received it as part of your $10 US subscription! (You can still buy it in the shop by clicking that link!)
In June 2022, we issued an $18 CDN coupon in lieu of an e-book as part of your $10 subscription as very sadly I couldn't finish it on time.
If you missed the coupon for a month during which you were a $10 subscriber, please click here to see those coupon codes. (Please download them as soon as you can as these links can expire after a year or so.)