Welcome to December: My favourite month of the year! Little Sasja's adoption day, our 27th (dating) anniversary, my birthday, Christmas, my adoption day, and New Year's Eve – all of these fall between December 16th and 31st, giving me more than two weeks of celebratory fun as the year draws to a close. It's a weird year – Raymond and I will be celebrating these on our own as my province isn't allowing social interactions of any kind, indoors or out, but we'll find ways to connect with the people we love via Zoom or FaceTime or Messenger or some other method, and we'll celebrate in person when we can. Our house is already filled with so many treats to share and enjoy, and we've started making prezzies and hampers for our friends and family. We certainly haven't had to buy replacement Dairy Boxes or Quality Street yet (except for those hard toffee pennies) – oh no, we haven't been snacking at all…
What can you expect on the blog in December?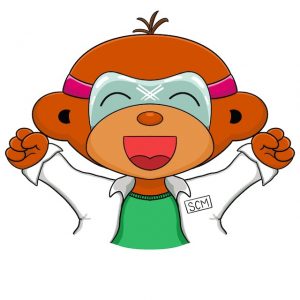 The advent calendar fairy visited me and told me there might be a few surprises on the blog this month, so keep a look out for some very special posts in the next 31 days!
I'm missing teaching so much, so I'll be setting up a Zoom workshop or two this month. When I choose a date, I'll post it here on the blog with the meeting link and handout so you can join me.
I'm hoping to post the Newbie Tuesday and Formulating Friday cream formulas for Incroquat BTMS-50 tomorrow (I know it's Wednesday, but there are so many posts that are shared today) and Friday respectively, then the facial moisturizers the week after, then a few "what did you think of these formulas" posts as we approach the end of the year. I'll resume the series/course in mid-January with Simulsol/Lotionpro™ 165.
As we do every month…
If you're in need of supplies, $10 subscribers to the month will have three discount coupons this monthfor Lotioncrafter, Voyageur Soap & Candle, and Windy Point Soap Making Supplies. Thank you for this lovely gift out of the goodness of your hearts, lovely suppliers! (These haven't been updated for December yet as I'm out in the city for medical stuff on the 1st.)
As we do every month, if you're a $3 subscriber or higher, click here to see the duplication request post! And don't forget that you have access to the formula directory!
If you're a $5 subscriber or higher, click here to see the month's Q&A post! (I've continued from last month's post as there were some great questions I needed to look at again!)
And don't forget about the monthly Super happy fun member-to-member post for November 2020! It's more important than ever that we connect with other people during this awful time, so please feel free to share your thoughts on this post or others on the blog!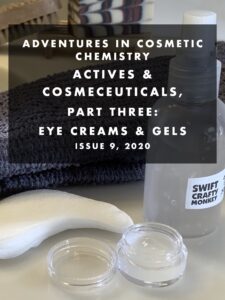 If you're a $10 subscriber or higher, you'll get the e-zine for the month – which is generally issued on the 27th or later. I'm not sure what the topic will be yet, but there are – as always – a few different ones on the go. If you missed one for a month during which you were a subscriber, please click here to see those coupon codes. (Please download them as soon as you can as these links can expire after a year or two.)
Last month, you would have received this huge 74 page e-book, Actives & Cosmeceuticals, part three: Eye creams & gels, as part of your $10 membership!
I hope you're all doing well as we make our way to the end of this pretty awful year. We still have miles to go before we sleep, but we will meet again (in person), don't know where, don't know when, but I know we'll meet again some sunny day! Have a wonderful December!