How did it get to be almost halfway through 2021 already? It's supposed to get to 31˚C (88˚F) here today, and that's just too hot for me, so I'm hiding in the house with my lovely air conditioner in my favourite writing chair with a pup nestled between my knees and wishing for a proper spring, not this pseudo-summer weather. We're still 20 days away from the solstice, stupid weather! Oh well, it's supposed to get a bit colder later in the week and we'll see some more rain, which will be welcome for at least a little bit.
At least we're getting all kinds of seasonal fruits and veggies at the stands and shops around town – strawberries, fresh English peas, asparagus, and new potatoes – yum! Then it's corn season, the most wonderful time of the year!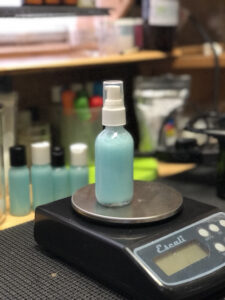 Time to break out my new favourite super-cooling hydrating glacial facial gel and get myself some soothing, icy comfort for the summer, eh? I have a few versions of this I'll be sharing over the next little while, one with Siligel, one with Lecigel, and probably the one with Heliagel that I've had sitting on a shelf for monitoring since last year. Darn, do I love rheology modifiers or what? 
This lotion is also excellent – Modifying products for summer: Making a cold process, mostly naturally compliant, more hydrating lotion with babassu oil – as it's light, but moisturizing.
And I love this one so much! Summer products: 10 minute strawberry & honey parfait with ViscOptima SE, part one
And don't forget to think about Heat-proofing your whipped butters! (Summer 2020 version)
Things are opening up for us slightly as our Covid case counts go down and our vaccination rates increase, so we've been enjoying having people over to hang out on our deck. I'm hoping by July we can arrange socially distanced cosmetic chemistry coffee klatches in a local park or my yard so we can all connect again. It won't be the same until we can have our American contingent visit – who knows when the border will open up again? – but until then, we can have some small gatherings and share our love of formulating and creating!
What's going on this month? 
I will be taking a break for the week of June 6th to June 15th as I am taking at least one three day or five day course through the Society of Cosmetic Chemists – I might do both, one on hair, one on oil chemistry – and all my time at the computer will be devoted to those. I'm getting an epidural for never-ending back pain on the 12th. I'm getting my second dose of vaccine on the 13th, and I want to keep a day or two open if I feel trashed afterwards as the last dose really kicked my bum and I was down for four days.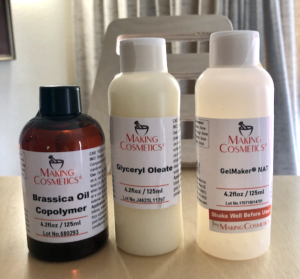 There will be new posts during this time, just can't promise there'll be one every day. I have a ton of new ingredients for which I've been writing posts, and I hope to share those with you later this week and for the rest of the month. I have formulas from the first experiments with said ingredients that you'll see as well, everything from new surfactants and thickeners to hair styling ingredients.
And I hope to have the next part of the ester series on isopropyl esters up on the blog shortly.
I will be resuming the Newbie Tuesday and Formulating Friday series for Olivem 1000 after that break, so either June 15th and June 18th for the posts or June 22nd and June 25th.
I am hoping to get a Zoom workshop in before the end of the month, so probably June 27th. Watch the the blog for confirmation of the date and topic!
It's all very exciting! Woo hoo! 🤘
As we do every month…
If you're in need of supplies, $10 subscribers to the month will have three discount coupons this monthfor Lotioncrafter, Voyageur Soap & Candle, and Windy Point Soap Making Supplies. Thank you for this lovely gift out of the goodness of your hearts, lovely suppliers! (These coupons will be updated as I get information from the suppliers.)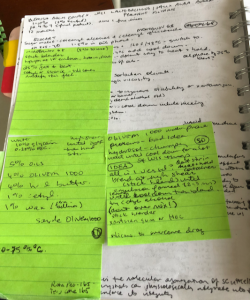 If you're a $3 subscriber or higher, click here to see the duplication request post! And don't forget that you have access to the formula directory! The formula directory is constantly being updated to include even more formulas from around the blog, so if you're looking for a formula, you'll find it in the formula directory!
If you're a $5 subscriber or higher, click here to see the month's Q&A post! (I've continued from last month's post as there were some great questions I needed to look at again!)
And don't forget about the monthly Super happy fun member-to-member post for June 2021! It's more important than ever that we connect with other people during this awful time, so please feel free to share your thoughts on this post or others on the blog!
You can always find the links to these monthly posts in the pinned post section, which is found to the right of just about every page on the blog on desktop and most mobile, or the bottom of every page for the odd mobile device. Or do a search for "Q&A" or "duplication" to find them. I'm afraid I don't have time to do searches for you if you write to me as I'm swamped, so doing one of those two things will find you those posts very quickly.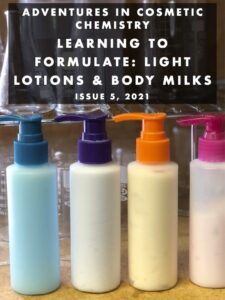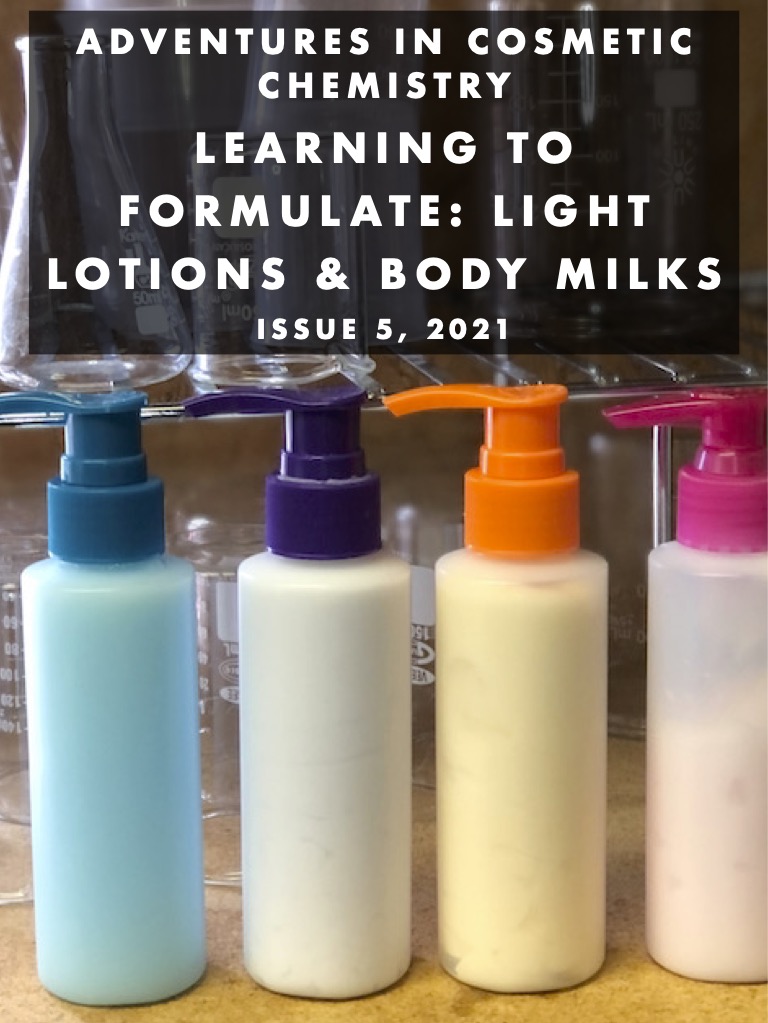 If you're a $10 subscriber or higher, you'll get the e-zine for the month – which is generally issued on the 27th or later. I'm not sure what the topic will be yet, but there are – as always – a few different ones on the go.
If you missed one for a month during which you were a subscriber, please click here to see those coupon codes. (Please download them as soon as you can as these links can expire after a year or two.)
Last month, you would have received Learning to formulate: Light lotions & body milks as part of your $10 subscription!
Whether you've been here for a twelve minutes or 12 years, I wanted to thank you for your continued support of our site, the blog, the e-books, and our family by subscribing for the month of June. We're so glad you're joining us to share your love of making bath, body, and hair products!