Welcome to March with its miserable Smarch weather*. Where I live in the Fraser Valley, B.C., this means rain rain rain and more rain. I don't mind it as we get all kinds of lovely flowers, including amazing cherry blossoms, but my hair requires so much anti-frizz spray to keep it from being unmanageable! It's hard to believe our magnolia tree can go from being covered in snow to blooming in a few short weeks!
*Simpsons' reference, like so much of what I say in a day!
This month, we're off to England for a bit. We leave on the 13th for Liverpool to see family and scatter my mom's ashes in all kinds of places – from the department store where she spent a 7 year apprentice to become a dressmaker to the cafe and hotel she owned with my dad in Cleveleys to the neighbourhood where she grew up – and enjoy all the northwest has to offer!
If you have suggestions for places to eat, go, or shop, please share your thoughts! We're geeks who love stationery, so if you know of any places to get awesome pens and other things, let us know!
On the 28th, we're travelling to London to stay with Jane Barber of Making Skincare fame, where we'll be meeting up with Alex and Nanette, too! Then it's off to Paris on the 1st for the In Cosmetics Global show from the 2nd to 4th! I know, right? I'm so excited!
You will be seeing scheduled blog posts while we're away, and I'll be sharing our experiences on our travels as there'll be tons of cosmetic chemistry related fun! And we'll have an e-zine at the end of the month as well for $10 subscribers. You know I can't stay away from the blog, so I'll still be checking email and comments, but I might not be able to get back to them if we're in the middle of busier days without a lot of down time.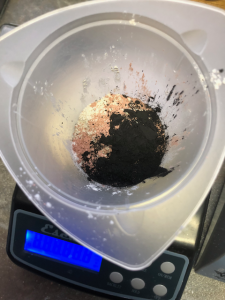 What can you expect this month? I'm continuing the duplication of the Tarte Frxxxtion Stick 3-in-1 exfoliating cleanser with all the twisty turny side routes I'll be taking as we learn more about polar oils, silicones, and more!
Melinda Wolff-Foster will be continuing her series, Let's Talk Pets with Melinda as she starts a series on canine cosmetology! She'll be joining us on the 15th and last day of the month with new parts of this series every month! Yay!
I encourage all of you to check out the member-to-member super happy caring & sharing post for March. We really do have such an amazing community here!
If you're a $3 subscriber or higher, please click here for the monthly duplicating suggestion post.
If you're a $5 subscriber or higher, please click here for the monthly Q&A post
If you're a $10 subscriber, look for the e-zine around the 25th of the month. Please note, we don't send you the e-zine. We share a post here that has a coupon code you can use in the store to receive the e-zine for free. I try to have that post linked in the pinned posts' section you'll see to the right to make it easier to find.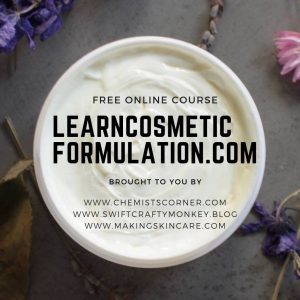 Another plug for the completely and utterly free Learn Cosmetic Formulation course I'm offering with Perry of Chemists' Corner and Jane of Making Skincare! We still have more material to come!
Thanks for continuing to join me here on the blog to share all your thoughts, suggestions, questions, and enthusiasm about all things bath & body related!