Who'd have thunk we'd be ringing in May from indoors? It's month whatever into the pandemic, and life is still so very different.
I'm fortunate to have a lovely yard in which I can sit and get a bit of sun and a quiet neighbourhood where we can take my pup Sasja for walks. (She has a new puppy friend, Rosie, who is adorable!) I'm incredibly blessed to have Raymond, who is such an amazing husband, and we've been getting up to all kinds of hijinks when we're not working on the blog. I've been spending a lot of time in the workshop, more time writing, and probably even more time playing Animal Crossing. (My character is very cute. Her name is Swift, and she lives on Hodor Island!) We've been getting our socializing fix in playing with others in that game, and by playing Dungeons & Dragons online at least once a week with one group and every other week with another. As extroverts, not socializing is getting to us as we aren't running our youth programs – the first time since 2005!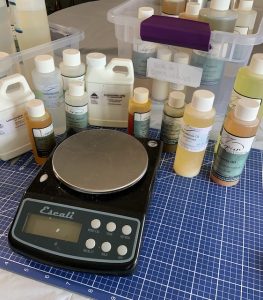 I've really been enjoying the Zoom meetings we've been having! Thanks for being part of them! I'm enjoying connecting with you in this way, and hope you are, too. I miss teaching classes so much, miss connecting with you, and you're keeping me sane!
We had our first one on Saturday, April 18th, 2020, in which we made a gorgeous blood orange & goji cold process lotion with babassu oil and the LuxGlide/LexFeel silicone replacements, making it 99% naturally compliant. Woo! (That's the photo at the top of the post.)
We had the second on Sunday, April 26th, 2020 in which we talked a lot about oils and I brought out my stash of oils, Estes, and silicones to share with you.
Raymond and I also made this short video on how to duplicate 100% squalane from The Ordinary and Peter Roth.
We have another one planned for tomorrow, Saturday, May 2nd at 11 AM PDT (Vancouver time). Find the meeting link and password in this post; find the formula for one of the formulas, bubble bath, with a PDF download in this link. 
I will be scheduling more for the near future – one for the Newbie Tuesday series, one on pH meters and pH (waiting for my new meter, which could come as late as May 27th), another one on surfactants – but I'd like to hear what you think! What topics interest you? I can do some live demos of products, if they aren't too labour intensive and don't take hours. I thought we could do a tour of my workshop and take a look at some of the equipment I use, like my overhead stirrer, magnetic stirrer, new immersion blender with emulsifying blade, and my massive homogenizer. We could make some hair care products, like cold process conditioners, or we could take a look at the new ingredients I've added to the workshop.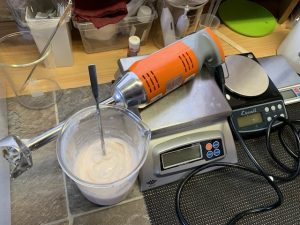 I'd love to hear your thoughts!
I'm wondering if you'd be interested in classes or formulate-alongs this way? I could set out the products we're making, then put together a shopping list for a few suppliers. You'd buy the supplies and I'd show you how to make them and take questions? I'd have to give you a month's notice or something like that, but I think that could work. If we were to do this, what would you like to try?
As a note, we haven't been recording these as it's really about the live interactions we're having, but we may consider it for the future. We will let you know if it's being recorded so we can get your permission as a participant.
What's happening this month? 
As we do every month, if you're a $3 subscriber or higher, click here to see the duplication request post!
If you're a $5 subscriber or higher, click here to see the month's Q&A post! (I've continued from last month's post as there were some great questions I needed to look at again!)
And don't forget about the monthly Super happy fun member-to-member post for May 2020! It's more important than ever that we connect with other people during this awful time, so please feel free to share your thoughts on this post or others on the blog!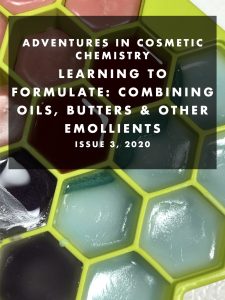 If you're a $10 subscriber or higher, you'll get the e-zine for the month – which is generally issued on the 27th or later*. I'm not sure what the topic will be yet, but there are – as always – a few different ones on the go.
Last month's e-zine was Learning to Formulate: Combining oils, butters, and other emollients. You can see it by clicking on the link!
If you're a $10 subscriber, don't forget that we have these awesome coupons from great suppliers!
Windy Point Soap Making Supplies (updated for May)
Lotioncrafter (updated for May)
Formulator Sample Shop (updated for May)
Formulator Sample Shop EU (updated for May)
Voyageur Soap & Candle (waiting for update)
As a note, these are being offered by the vendors out of kindness: They're a bonus for subscribers, and not part of the monthly subscription. We're so grateful these companies continue to support the blog and readers this way!
If you know of any companies that might be interested in offering us coupons, please let us know and we'll get in touch with them.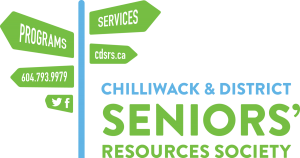 For the month of May, all the proceeds from the sale of the big five e-books – Back to Basics, Lotion Making 101, Hair Care Products, Formulating Lotions & Creams, and Formulating Facial Products – will go to the Chilliwack & District Seniors' Resource Society. 
All the money raised by selling those e-books would normally go to our free community youth programs, Rated T for Teen, but since we can't hold any at the moment, we thought we'd support a local organization that's offering to shop for seniors as well as offering low-to-no cost food packages, now and later. This pandemic has exposed some serious holes in our social safety net, and it's an honour to be able to support organizations that are helping to plug those gaps to ensure everyone is supported. They do so much more than food – they run the community centre, offer day trips, make recommendations for household helpers, and everything else the elders of our community might enjoy or need. Right now, they're also offering free income tax preparation and form completion services on top of their other programs.
I wrote to the director, Kelly Janveaux Velonis, who shared this with me: If you want to contribute to this organization, you can send an Interac e-transfer to the director at director@cdsrs.ca. (This has auto deposit into our account so will not require a question. If you want to etransfer please provide your full name and address so we can send a tax receipt when back in our office.) If you would rather send a cheque please make out to Chilliwack and District Seniors Resources Society and mail to 51308 Rowanna Cresent Chilliwack BC V4Z 0C3, or drop off in our mail slot at 45797 Victoria Ave Chilliwack.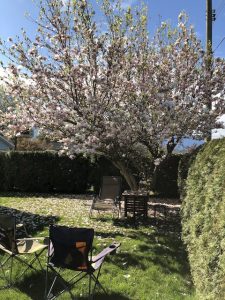 I hope you're all doing well under lockdown, shelter-at-home, whatever other way you're staying indoors. Make sure you're getting outside for a little exercise or just a sit down in the sun, and ensure you're connecting with other people.
Get into your workshop and make something familiar, make something new. Make something you've always wanted to try. Or just dream about what you'll make when life gets a bit more normal. (There's far too much pressure on being productive right now.)
Thanks for hanging out with me here on the blog. You have no idea how grateful we are that you continue to stay with us month after month, offering your comments and questions, making suggestions for how we can become better, and generally being awesome.