Can you believe it's already November? It feels like this year has both sped by and been the longest ten months in the history of humankind.
Yeah, I know my picture has candy corn in it, but let's be honest, we're still eating it on November 1st.
If you celebrate any of the upcoming holidays, I'm sure you're gearing up to make presents for friends, family, co-workers, and other loved ones or prepping for various markets and fairs. Don't wait too long – suppliers are swamped with orders right now, and they could be running out of your favourite things, like candle wax or melt & pour soap!
If you're in need of supplies, $10 subscribers to the month will have three discount coupons this month for Lotioncrafter, Voyageur Soap & Candle, and Windy Point Soap Making Supplies. Thank you for this lovely gift out of the goodness of your hearts, lovely suppliers!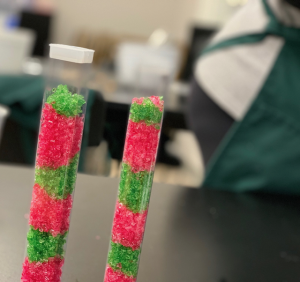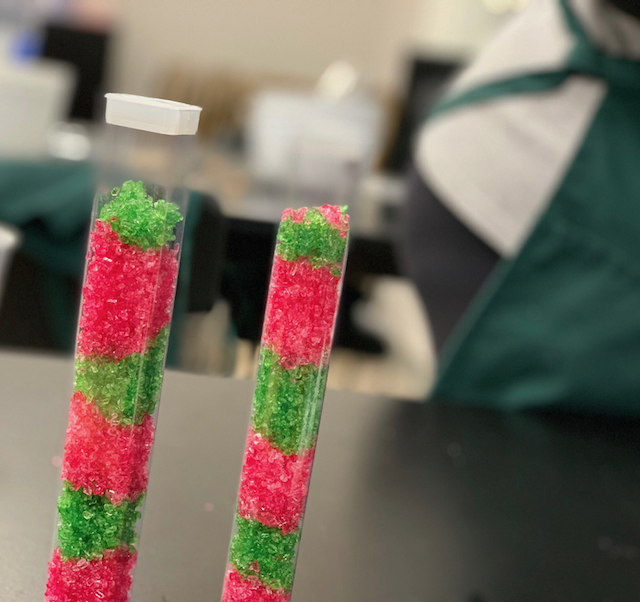 If you need some ideas for some quick & easy presents for all occasions, here are a few of my posts from holidays past. I'll be sharing more as the month goes on!
From my classes: Handmade Christmas – bath salts
It's beginning to look a lot like Christmas: Whipped butters
Last minute Christmas present idea: Oil based scrubs
Exfoliating fun with sugar & salt scrubs! 
If you're looking for presents for formulators, there are so many ideas that I'll be sharing throughout the month, like scales, beakers, pH meters, and more!
You can find out more about what's coming up this month by clicking this link for some updates, including information on Newbie Tuesday/Formulating Friday.
As we do every month, if you're a $3 subscriber or higher, click here to see the duplication request post! And don't forget that you have access to the formula directory!
If you're a $5 subscriber or higher, click here to see the month's Q&A post! (I've continued from last month's post as there were some great questions I needed to look at again!)
And don't forget about the monthly Super happy fun member-to-member post for November 2020! It's more important than ever that we connect with other people during this awful time, so please feel free to share your thoughts on this post or others on the blog!
If you're a $10 subscriber or higher, you'll get the e-zine for the month – which is generally issued on the 27th or later. I'm not sure what the topic will be yet, but there are – as always – a few different ones on the go. If you missed one for a month during which you were a subscriber, please click here to see those coupon codes.
Thanks for joining us here on the blog for another month! I hope you know how much we appreciate that you've chosen to join our little community while supporting the blog!