Welcome to November! It's still mushroom season around here, with fungi of all kinds sprouting up on our lawn, on other lawns, and in the new trail that snakes beside the creek behind our house. Raymond has taken to photographing them whenever he sees them around town, and I've never been so enamoured by mushrooms in my life. It's fascinating to see how they change over time, how they turn colours and twist into different shapes.
For my lovely $10 subscribers, thank you for your patience as I issued a coupon last month. I understand there are some of you who have everything I've listed in the shop – wow, thank you! I think that's 80+ e-books? – but I'm hoping to have some non-monthly e-book materials in the next few months you can use with your coupon. Everything is at the mercy of how well I can use my hands and arms that day, so things that should have been out in September might not see the light of day until late November now.
This year's been a bit of a struggle health wise for me. My visit to the cancer agency in mid-October went well – still no signs, so I don't need to go back for another six months, so that's good news! – but I had to change specialists for the trigger point injections into my arms back in June as my physiatrist moved away, and it's not been going well. She changed my treatment, and my arms are in pain all of the time – it's now affecting my tendons because the muscles are so trashed – so my usage is quite limited, making it harder to type for even short-ish periods of time. Even with a few different e-books on the go, I wasn't able to finish one last month due to these issues. I apologize to those who were looking forward to a new one, but I'm hoping things will be better as I'll be seeing another pain climic very shortly and things should be back on track.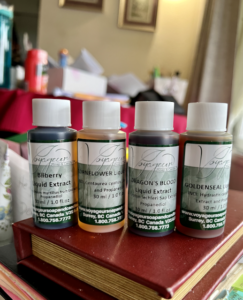 Over this year, I've been hoarding ingredients from all kinds of suppliers that I hope to share with you in the next few months. I have boxes from Lotioncrafter, Making Cosmetics, Voyageur Soap & Candle, Simply Ingredients, and a few from Windy Point Soap Making Supplies scattered around my writing chair as I've been going through them, creating formulas and trying out sensory characteristics. (Yes, it is hard to maneuver in the living room these days!)
There are just so many wonderful things – new cold process emulsifiers, loads of new emollients and natural oils, so many liquid water soluble botanicals – and it's hard to decide which one to showcase here first. If you have any suggestions for things you'd like to see here in the near future, please share your thoughts in the comments!
And I swear I'm working on the cold process emulsifier series, which will show up in the new year to give you time to get the supplies. I have to finish writing the series first, then figure out the shopping list, so it's a great deal of work to make sure you have everything you need. I'm trying to ensure people around the world can get the ingredients, which is adding a ton of work to the series. (This is on top of the usual posts and e-books I'm writing every day! Eek!)
As we do every month on the site…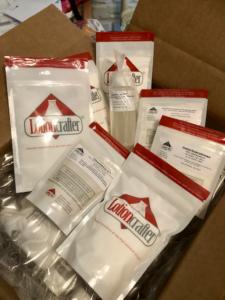 If you're in need of supplies, $10 subscribers to the month have three discount coupons this month for Lotioncrafter, Windy Point Soap Making Supplies, and  Voyageur Soap & Candle. Thank you for this lovely gift out of the goodness of your hearts, lovely suppliers!
They'll be updated as we receive them. If you don't see them today, please check back tomorrow or the next day, they will be there eventually. 
If you're a $3 subscriber or higher, click here to see the duplication request post!
Please note that requests for duplication are only considered if they're posted in the duplication section as this is part of the $3 and up subscribers benefits and not if they're emailed, direct messaged, or suggested in comments on social media. I cannot possibly re-create every single formula suggested as this blog would be nothing but duplicated products — and how boring would that be? – so I can only choose a few a year to create. I go into detail about my process for choosing formulas in both the duplication request post and in this post. Thank you for continuing to share them in that post. I have been getting loads of ideas from it the last few months, and there will be more to come soon, I hope. 
And don't forget that you have access to the formula directory! The formula directory is constantly being updated to include even more formulas from around the blog, so if you're looking for a formula, you'll find it in the formula directory! (That word has lost all meaning now…)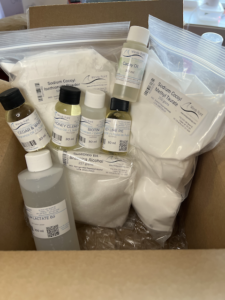 Also check out the latest addition to the monthly posts – Ingredient substitution ideas post ($3 and up)! If you have an ingredient you're trying to find or need help substituting for in a formula, please share your thoughts over there!
If you're a $5 subscriber or higher, click here to see the month's Q&A post! I check this post every day, and it's my priority to answer your questions or help with your formulas – it's the best way to get in touch with me and guarantee an answer!
Right now, this is the only way I can answer questions or analyze formulas because I have such limited abilities, so please make that your first stop if you have something you simply have to know! 😁
I'm almost caught up with the Q&A. I have a huge post coming from an epic question by Anca, and then I think I'm up to date-ish? There are a few that have asked for lists of formulas that take time as there's a lot of copying and pasting to do, something that trashes my arms quite a lot.
And don't forget about the monthly Super happy fun member-to-member post for November 2023!, which is available to all levels of subscriptions, so please feel free to share your thoughts on this post or others on the blog!
You can always find the links to these monthly posts in the pinned post section, which is found to the right of just about every page on the blog on desktop and most mobile, or the bottom of every page for the odd mobile device. Or do a search for "Q&A" or "duplication" to find them. I'm afraid I don't have time to do searches for you if you write to me as I'm swamped and my arms and hands are still in minor spasm, so doing one of those two things will find you those posts very quickly.