Hi everyone! Thanks for joining me here on the blog for September 2021, and thanks for your patience while my hands and arms stopped being so much in spasm, which was interfering with my ability to write or type. I have to admit, it wasn't an exciting time – I did a lot of doomscrolling and arguing with people on Reddit – but I did get some reading done about hair chemistry for a series I've been planning for a while and looked up iunformation on all the new ingredients I've received from my favourite suppliers, so at least I felt productive.
I had to share this photo of Raymond offering to make unicorn sparkly gel with those who attended the wildly successful Downtown Chilliwack Pride Festival as it was both cute and so much fun! So many people sparkling and shining and celebrating! What a great day!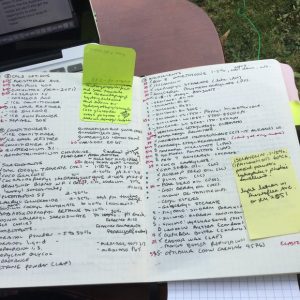 I always think of September as the start of the new year, the time when I make all kinds of resolutions to be tidier and keep my notebooks in order, the time when I start taking courses and learning new things. This year, I joined the Society of Cosmetic Chemists and took two wonderful courses from them – one on surfactants, emulsifiers, and rheology modifiers, the other on lipids – and I'll be taking more as they're offered. (I've been putting together a series based on the latter course all about oils, butters, emollients, and all kinds of things that I think will interest you.)
What are you resolving for the upcoming year? What do you want to learn? What things will you try?
What's happening on the blog? 
The short answer is that I'm not really sure yet. I've fallen so far behind with the posts I had planned for the blog with my oh-so-annoying muscle spasms, so I'm not quite sure yet what I'll be sharing. I have a ton of new ingredients, so you'll be seeing posts on those, and I have loads of formulas I need to share with you with both those ingredients and ones I've been enjoying over the last two years.
I have 100+ posts as well as a dozen e-books going at any one time, but they all generally need something adding like a photo or formula or need some editing, and I've found myself in a spot where every possible post had something that needed doing to make the post complete.
I have loads of potential duplications I've been working on over the last year or so, and I hope to get those up soon.
Because there are shortages on all kinds of ingredients, I won't be starting the Newbie Tuesday/Formulating Friday series/course on surfactants in the next little while until I know we can get all the ingredients we need.
As we do every month…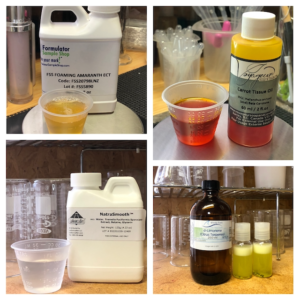 If you're in need of supplies, $10 subscribers to the month have five discount coupons this month for Formulator Sample Shop, Lotioncrafter, Voyageur Soap & Candle, and Windy Point Soap Making Supplies. Thank you for this lovely gift out of the goodness of your hearts, lovely suppliers!
If you're a $3 subscriber or higher, click here to see the duplication request post!
Please note that requests for duplication are only considered if they're posted in the duplication section as this is part of the $3 and up subscribers benefits. I cannot possibly re-create every single formula suggested as this blog would be nothing but duplicated products, and how boring is that? I can only choose so many, and I go into detail about my process for choosing formulas in both the duplication request post and in this post.
And don't forget that you have access to the formula directory! The formula directory is constantly being updated to include even more formulas from around the blog, so if you're looking for a formula, you'll find it in the formula directory!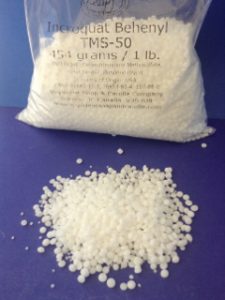 Also check out the new monthly post – Ingredient substitution ideas post ($3 and up)! Because it's getting harder to find supplies thanks to shortages and shipping issues, if you have an ingredient you're trying to find or need help substituting for in a formula, please share your thoughts over there!
If you're a $5 subscriber or higher, click here to see the month's Q&A post! (I've continued from last month's post as there were some great questions I needed to look at again!)
And don't forget about the monthly Super happy fun member-to-member post for August 2021! It's more important than ever that we connect with other people during this awful time, so please feel free to share your thoughts on this post or others on the blog!
You can always find the links to these monthly posts in the pinned post section, which is found to the right of just about every page on the blog on desktop and most mobile, or the bottom of every page for the odd mobile device. Or do a search for "Q&A" or "duplication" to find them. I'm afraid I don't have time to do searches for you if you write to me as I'm swamped and my arms and hands are still in minor spasm, so doing one of those two things will find you those posts very quickly.
If you're a $10 subscriber or higher, you'll get the e-zine for the month – which is generally issued on the 27th or later. I'm never sure what the topic will be until I start reviewing outlines, notes, formulas and everything else, but there are – as always – a few different ones on the go. Watch for this post towards the end of September 2021 for the e-book for the month.
Last month, you received a $17 coupon to put towards anything in the shop, including the big five e-books and shampoo bar e-book!
If you missed one for a month during which you were a subscriber, please click here to see those coupon codes. (Please download them as soon as you can as these links can expire after a year or so.)
Thank you for joining us for September 2021! We so appreciate your continued support of the site, the e-books, and our family! You're the reason we don't have to have ads, pop ups, sponsored posts, affiliate links, or any other advertising on the blog. You have no idea how much we appreciate it!