Happy September! After what feels like a lifetime of attending school, I think of this more as the new year than I do January 1. Weekend before Labour Day, I'd spend the time promising myself that I'd be more organized, that I'd keep my binders tidier, that my desk wouldn't become another flat space I abuse with things teetering on top of other things. And so this year, it's time for me to take stock and get organized.
Every month I make plans for what I'm going to share, and I haven't really been sticking to the plan very well. I'm afraid I'm addicted to shiny things that lead me into rabbit holes that become underground caverns of awesomeness in which I get lost very easily. Honestly, it's great fun and I end up learning much more than expected, which means I can share even more about a topic with you, but it results in having a lot of not-quite-finished posts and series that sit in my massive "formulas 2022 official" document waiting for their turn to be completed.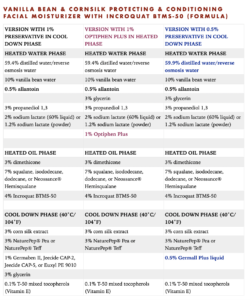 My posts are so much more complicated than they used to be as I include information and charts on sensory characteristics, combining emollients, preservative selection, substitution suggestions, at least three variations on the formulas, really detailed instructions, and so much more. Something that would have been a 1,000 word, single post in 2015 is now a five post series to give you all the options I can. I don't want to share the first post until I've completely edited and finished the final one, and it can be as simple as not having great photos or not being able to find the ingredient in the workshop again.
Combined with my ongoing health stuff – the 50,000 km tune-up continues with appointments for my neurologist, pain doctor, and pain clinic for an epidural as well as my usual stuff, like massage, and annual optometrist goings-on – I need to take some time off and get those things done. (Things are getting better, yay!)
In short, I'm taking time away from the site from Monday, September 5 to September 18, back Monday, September 19th. There will be posts during this time as I start up a series or two, and I'll be sharing some of my favourite formulas as we clean up and inventory the workshop and office, finding all kinds of sample bottles that fell by the wayside, but I'm not planning to have something up every day.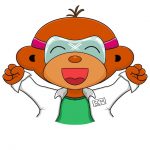 We'll still be here for technical support, but your email to me through the "contact me" form will be going into a folder to be answered in the order in which it's received. It's probably a better choice if you're writing to me about ingredients and formulas to put it in the monthly Q&A as those take priority over email for answers.
What's happening here around the site?
See above…
As things are in such chaos, I have no idea what's happening until I get more organized. I hope to have a more concrete plan by mid-September I can share then!
As we do every month on the blog…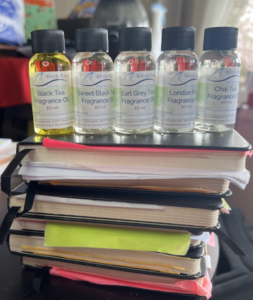 If you're in need of supplies, $10 subscribers to the month have five discount coupons this month for Formulator Sample Shop, Lotioncrafter, Voyageur Soap & Candle, and Windy Point Soap Making Supplies. Thank you for this lovely gift out of the goodness of your hearts, lovely suppliers!
The coupons are updated as I get the information from the suppliers. If they aren't updated, please be patient as we could be waiting for the coupon, it might be I'm in too much pain to type. Please do not write to me asking for the coupon. It will be there when it's there. Thanks! 
If you're a $3 subscriber or higher, click here to see the duplication request post!
Please note that requests for duplication are only considered if they're posted in the duplication section as this is part of the $3 and up subscribers benefits and not if they're emailed, direct messaged, or suggested in comments on social media. I cannot possibly re-create every single formula suggested as this blog would be nothing but duplicated products — how boring is that? – so I can only choose so many. I go into detail about my process for choosing formulas in both the duplication request post and in this post. Thank you for continuing to share them in that post. I have been getting loads of ideas from it the last few months, and there will be more to come soon, I hope. 
And don't forget that you have access to the formula directory! The formula directory is constantly being updated to include even more formulas from around the blog, so if you're looking for a formula, you'll find it in the formula directory!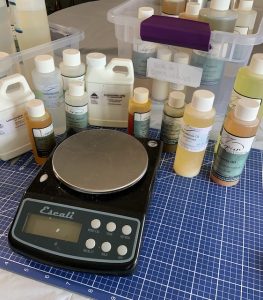 Also check out the latest addition to the monthly posts – Ingredient substitution ideas post ($3 and up)! Because it's getting harder to find supplies thanks to shortages and shipping issues, if you have an ingredient you're trying to find or need help substituting for in a formula, please share your thoughts over there!
If you're a $5 subscriber or higher, click here to see the month's Q&A post! I check this post every day, and it's my priority to answer your questions or help with your formulas – it's the best way to get in touch with me and guarantee an answer!
And don't forget about the monthly Super happy fun member-to-member post for September 2022! It's more important than ever that we connect with other people during this ongoing pandemic, so please feel free to share your thoughts on this post or others on the blog!
You can always find the links to these monthly posts in the pinned post section, which is found to the right of just about every page on the blog on desktop and most mobile, or the bottom of every page for the odd mobile device. Or do a search for "Q&A" or "duplication" to find them. I'm afraid I don't have time to do searches for you if you write to me as I'm swamped and my arms and hands are still in minor spasm, so doing one of those two things will find you those posts very quickly.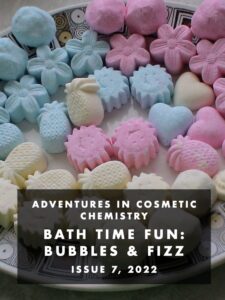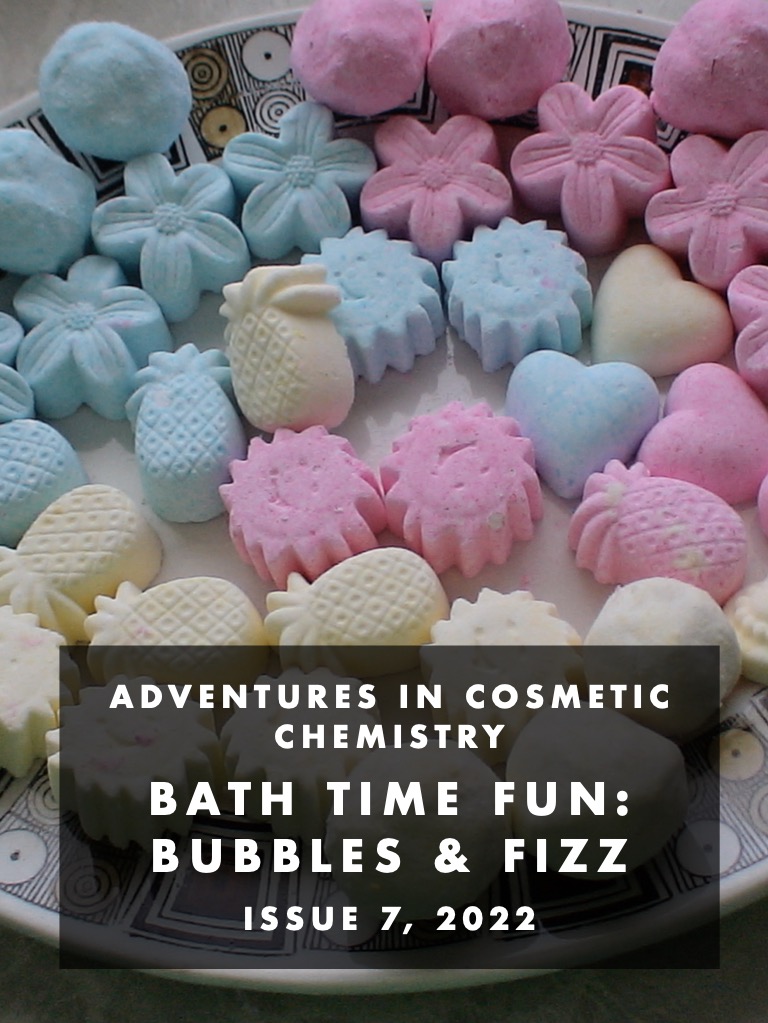 If you're a $10 subscriber or higher, you'll get the e-book for the month – which is generally issued on the 27th or later. I'm never sure what the topic will be until I start reviewing outlines, notes, formulas and everything else, but there are – as always – a few different ones on the go. Watch for the post towards the end of September 2022 for the e-book for the month. 
In August 2022, we issued this e-book – Bath Time Fun: Bubbles & Fizz, a book all about bath time fun that's for sale for $18 Canadian in the shop – which you would have received as part of your $10 subscription!
If you want to buy the e-book, check out it in the shop!
If you were a $10 subscriber for August 2022, there's a discount code so you can download it for free. Click this link to see the coupon codes for all the e-books we've issued to subscribers.
Please bookmark that link above so you can always find it in the future or look for it in the pinned posts section on the right hand side of every page of the site. Please download your e-books into your account and onto your own computers as soon as you can as everything has a potential expiry date of about a year.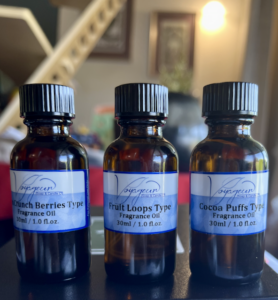 Thanks for joining us this month! How are you getting organized for the pseudo-New Year? Are you already planning market sales or presents for upcoming holidays or birthdays?
What fragrances do you prefer for autumn or spring? I'm excited about vanilla pumpkin marshmallow and these new cereal ones!
Share your thoughts and everything else in the comments!