The week of play in the workshop didn't go as planned – my muscles have gone into spasm, no doubt from doing far too much over the last few weeks – so I have to take it easy and not stand for long periods of time formulating, teaching, and doing other things like that, so I'm pushing that plan back until they subside.
Please don't worry, I'll be fine. I have a great team of people helping me when things like this happen, and I have a lot of tools in my arsenal, like exercises, stretches, medications, and so much more. I'm much better at listening to my body when it says "no" these days, so it's a temporary setback, not something that'll have me down for months.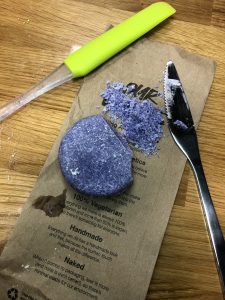 Fortunately, I can sit and write, so I'll be sharing all kinds of posts with you, starting with the one I wrote yesterday – How the ingredients determine the pH of a shampoo bar, and testing Lush's Jumping Juniper bar – and the one I just shared, Q&A: Should we be concerned about not heating and holding cold process emulsifiers? More about this and some stuff about phase inversion temperature, too.
I thought I'd share a few things that I've been excited to read over the last few weeks with you…
This presentation on emulsions, which pretty much says all there is to say about the topic, from how emulsions work and the HLB, to creating more stable lotions. You'll see loads of references to this over the next few weeks.
Definitely sign up for Cosmetics & Toiletries magazine as they have such great stuff! It's free, and they have so many digital downloads! Make sure you subscribe to the digital version the magazine, too.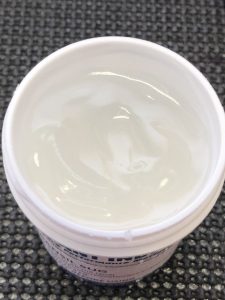 Here are a few links to their free downloads. As a note, I know some of these are sponsored by specific companies, but they offer valuable information on how to formulate with certain ingredients and offers a great place to start looking into other resources…
The clean beauty consumer: Part two, hair care – may not be downloadable any more?
The Mild Cleanser: Room to Improve, Part I and Part II – they have loads of formulas here!
Clean beauty and silicones – from Grant, and I have a ton of their ingredients! (This is one of them, Gransil SUG, a replacement for silicone elastomers that's not a silicone. Interesting stuff!)
Plus, they have formularies you can access, like this one for sensitive skin and this expanded bit on the same topic.
What're you making this weekend? What have you read that makes you excited for formulating? Which ingredients are new to you and what are you looking to try in the near future?
As a note, the image at the top is of rice bran wax, one of the new waxes and thickeners I will be playing with shortly! Yay!