As of June 1, 2023, we will no longer be offering the $1 monthly subscription level.
If you're a current $1 subscriber, you can remain at that level as long as you wish. If you unsubscribe or your payment bounces, you'll have to re-subscribe at another level on or after June 1. 2023.
If your $1 subscription bounces on the first of any month, you may have a chance to sort it out before the next date Stripe tries to receive payment. If Stripe doesn't accept it, you'll have to re-subscribe at another level. 
We haven't increased our subscription rates since 2016, and we have something like 1,900 formulas and posts we've shared since then, so you're getting more value every day!
You probably already know the value you're getting from this site, but as a quick reminder…
For your monthly subscription at any level – $3, $5, or $10 – you can access more than 4,700+ formulas and posts, which you can enjoy completely ad, malware, affiliate link, tracker, sponsored post, and distraction free. You never have to worry about us selling your information or sending you endless streams of spam – we only use your email and name to set up your account for logging in to the site or for buying and downloading your e-books.
You're getting formulas that I didn't make yesterday and share today, so you know they're stable, safe, contaminant free. These are formulas you can use for yourself or sell – it's all good!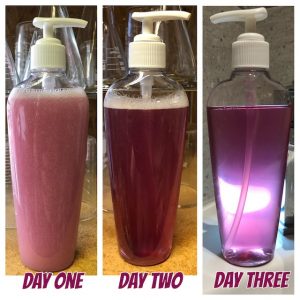 You have access to the formula directory!
You can access thousands of ingredient profiles, which can be found in the ingredients section of the site, definitely the largest information repository online for surfactants, emulsifiers, emollients, rheology modifiers, hydrolyzed proteins & amino acids, and so much more. (And I share all kinds of reliable references so you can learn more.) Find these under the "ingredients" tab in the menu.
You're getting huge series like the combining emollients series, the sensory characteristics series, the increased mildness of surfactants series, the huge beginners section that includes the the Newbie Tuesday lotion making series and the Formulating Friday advanced lotion making series, and so much more on this site.
You get all kinds of equipment profiles with a huge section on pH & pH meters.
In short, you're getting everything I've learned since 2009 as we teach you how to formulate your own products with the ingredients you like for $3, $5, or $10 a month, which seems like quite the bargain to me!
Thanks for joining us here on the site. If you have any questions about this change, please let us know in the comments below!