Hi everyone! Hope you're doing well. Raymond and I are just getting over almost two weeks of COVID, and we're both still a bit shaky. We've just started going through all the email, messages, Q&A, and other comments this morning, answering quickly what we can, making lists, creating posts, and doing all the other good things we would normally do on a daily basis, but much more slowly and carefully than normal. We're both still under the weather and get tired very quickly, so your continued patience as we catch up on all of this would be greatly appreciated. Our tolerance for rudeness is at an all time low, so if you can't be kind, please leave your message for another day.
10:22 am PDT: Raymond just told me that he's responded to all his email messages. Hooray!
I completely lost my sense of smell there for a bit. My sinuses were slightly stuffed up – enough to be annoying – but that wasn't the issue. No tingle from mints and menthols, no warmth from cinnamon or clove, no tangy grossness from rancid oils – what a bizarre sensation! I'm almost back to normal right now, which might not be for the best considering the state of the house and me at the moment. 😝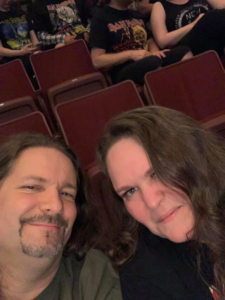 While sick in bed, I received some most excellent news — I don't seem to have any more cancer! I've gone through CT scans, blood tests, bone marrow tests, PET scans, ultrasounds, biopsies, surgery, and more, and there's nothing left! I'll be monitored again in five months to make sure everything is still going well, but I don't need to undergo any treatments or do anything other than wait until early September. Yay! We'll be celebrating when I'm feeling better with a meal and a bike ride soon! (Click here for the previous post.)
Thank you for all your kind words and thoughts and general awesomeness during this really terrible time. We really appreciate you all so much!