The photo above is of the Vitamin C serum we made in the Zoom workshop on solubility. Click here for the handout, which includes the formula.
Welcome to August, the month that usually makes me the most annoyed with heat and sun! I know, we're fortunate where I live that it's not forest fire hell on top of everything else going on in the world and I'm grateful to have central a/c, so I've decided I should stop complaining and rejoice that the weather is nice enough and the air quality satisfactory so we can have socially distanced visits in our yard.
I hope you're all keeping safe and not too hot where you live in the world!
What's happening around the blog this month?
I'll be continuing the series about adapting products for summer, and to make it easier to find subsequent posts, look for the category "summer" in the post. (Click on that category to see them all.) And I'll link to all of them as we reach the final post.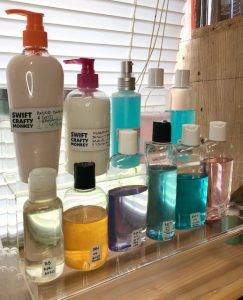 We'll have three new Zoom workshops and a few Discord chats a week. (Scroll down to see the details). I'll be scheduling the missed emulsifiers workshop for early September, probably September 13th just before we start the new Newbie Tuesday series. (I'll confirm that soon…)
I'll be starting up the Newbie Tuesday series/course in September with a series on using different emulsifiers.
The plan is to try a new emulsifier every month with three different formulas. Weeks one, two, and three of the month will contain formulas and theory and how to use the emulsifier and such, and week four will be all about your experiences with the emulsifier, what you've learned, what you'd like to change, what you loved, formulas you've modified, photos, and general thoughts, then we'll move on to the next month with a new emulsifier. We'll also have a Newbie Tuesday Discord chat that last week to talk about your experiences with the emulsifier.
Right now, the plan is to work with Polawax, e-wax NF, and Phytomulse in September; Incroquat BTMS-50 for October; and Olivem 1000 in November.
Because shipping times are getting quite long lately, I figure I'l share the shopping list for the ingredients before August 15th so you should have your stuff by September 8th to 15th, 2020. As a note, August is generally one of the busiest months for suppliers as everyone is getting ready to make soap and other products for Christmas markets, so expect all the delays! Don't worry, I won't be asking you to get anything too exotic, and you may have many of the ingredients at home already, like oils, butters, fatty alcohols, and such.
Don't worry if you can't play along to start. The series/course will be here whenever you're ready. We'll link to it in the Beginners start here section of the blog, which you can always find under "resources" in the menu.
And I'll finish off the last formula for this Newbie Tuesday series with Ritamulse SCG this week or next, depending on the workload I've foolishly set for myself. (Find the most recent entry with links to all the previous 13 parts in this post or in the beginners start here section of the blog.)
I've spent the last few months going through my notebooks, inventory, formula books, and sample boxes to see what I haven't posted yet, and there's so much! You may see a bit of an ingredient write-up spree here as we get photos for posts that have been in my drafts folder for ages!
And I plan a lot of playing time in the workshop as the weather cools a bit next week and I can use the portable air conditioner back there.
I have some equipment I need to share with you, too!
Upcoming Zoom workshops (video)
These are open to all current subscribers. There is a limit of 100 – which we reached before we even started the meeting for the shampoo bars workshop – so I recommend you get there earlier rather than later and hang out in the waiting room before 11 am!
For each of these, I'll be sharing the meeting link, password, and PDF with formulas and concepts the Thursday to Saturday before the workshop.
If you want to be notified when I post anything on the blog, please sign up for the email notifications – weekly or daily – using this link (which is found under "shop" in the menu).
Sunday, August 9th from 11 am to around 1 pm PDT: Botanical extracts! We'll be taking a look some of my favourite powdered, water soluble, and oil soluble extracts, like white willow bark, grapeseed, green tea, carob seed, bamboo, and so many more, then we'll create a conditioner and a facial product with them. (Click here to see the formulas we created in the meeting.)
Sunday, August 23rd from 11 am to 1 pm: Facial products! Join me as we take a look at formulating facial products by reviewing ingredients we might like to include, like actives, cosmeceuticals, botanical extracts, oils and other emollients, silicones, acids, vitamins, and so much more. We'll create a few base formulas and talk about how we can alter them to include ingredients specific for our skin type. We'll also take a look at the importance of pH. (Warning: I think this one might go over the 2 hour mark as there's a lot to cover.)
Sunday, August 30th from 11 am to 1 pm: New ingredients extravaganza! Join me as I share some of my favourite new ingredient with you with ideas on how to use them in your products. We'll make something – not sure yet as it's still a month away and I'm very attracted shiny things, and who knows what'll catch my attention before then!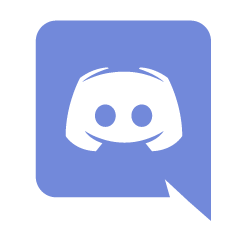 Discord chats in August
Yep, I have a Discord channel now – SwiftCraftyMonkey – that's open to all current subscribers! I'm having a great time in there, and hope you're enjoying it too!
Click here to see the invites to the four channels and the schedule for August!
I'll post the schedule for the month around the 1st of the the new month and you'll find it linked to the "Welcome to (the month)" posts, which are pinned to the right hand side the blog.
What else is happening this month? 
Don't forget to check in to the Why did I buy this and what can I do with it? post to make suggestions for ingredients I might research and use in products. I'm hoping to get that started in up August.
As we do every month, if you're a $3 subscriber or higher, click here to see the duplication request post! And don't forget that you have access to the formula directory!
If you're a $5 subscriber or higher, click here to see the month's Q&A post! (I've continued from last month's post as there were some great questions I needed to look at again!)
And don't forget about the monthly Super happy fun member-to-member post for August 2020! It's more important than ever that we connect with other people during this awful time, so please feel free to share your thoughts on this post or others on the blog!
If you're a $10 subscriber or higher, you'll get the e-zine for the month – which is generally issued on the 27th or later. I'm not sure what the topic will be yet, but there are – as always – a few different ones on the go.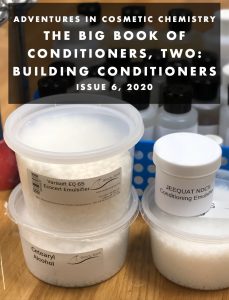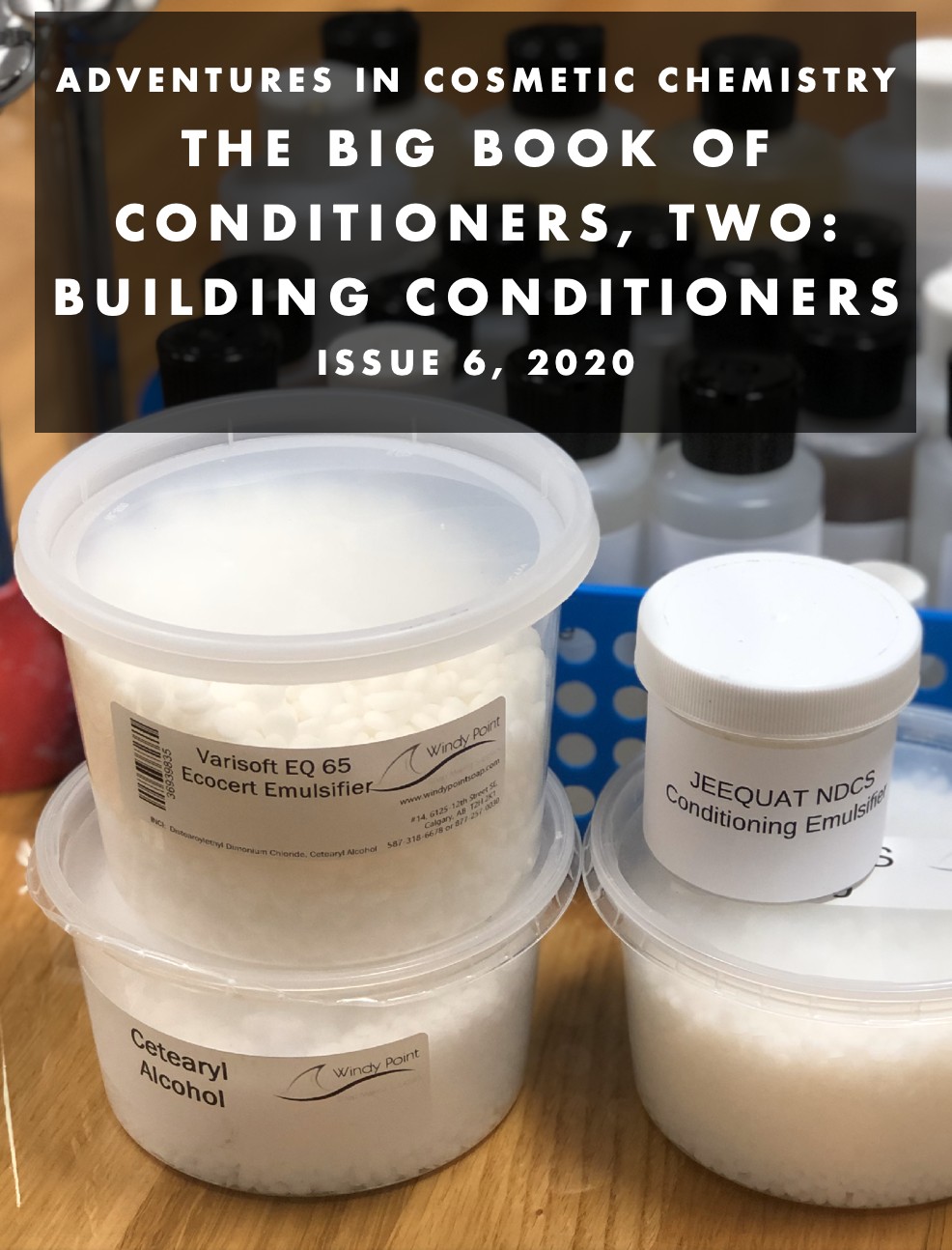 July's e-zine was the huge The Big Book of Conditioners, two: Building conditioners, which is $20 Can in the shop, but we offered it as part of our $10 US subscription, so you saved a bunch of money! (Click here if you were a subscriber in July 2020 to get the coupon!)
If you're a $10 subscriber, don't forget that we have these awesome coupons from great suppliers! Sadly, we've lost the coupon for the Formulator Sample Shop, and want to thank them for offering it for so long.
Windy Point Soap Making Supplies (updated for August)
Lotioncrafter (updated for August)
Formulator Sample Shop EU (updated for August)
Voyageur Soap & Candle (updated for August)
As a note, these are being offered by the vendors out of kindness: They're a bonus for subscribers, and not part of the monthly subscription. We're so grateful these companies continue to support the blog and readers this way!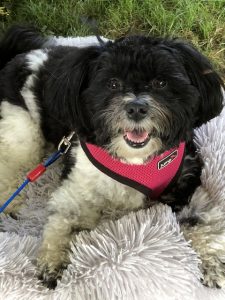 For the month of July, all the proceeds from the sale of the big five e-books – Back to Basics, Lotion Making 101, Hair Care Products, Formulating Lotions & Creams, and Formulating Facial Products – will be going to Wilma's Transition Society. (Read more about that here in July's welcome post.)
All the money raised by selling those e-books would normally go to our free community youth programs, Rated T for Teen, but since we can't hold any at the moment, we're donating that money to other programs in our community.
For the month of August, we still haven't chosen a specific charity to which we'll be donating, so I'll have to update this page when we find one.
So far, we've raised money for the Chilliwack YMCA, the Chilliwack & District Seniors' Resource Society, and Mike & Grant's Senior Dog Rescue on Vancouver Island (formerly known as Melts 4 Mutts Senior Dog Rescue, to whom we donated in Autumn 2018). A huge thank you to our amazing readers for your support for these wonderful organizations.
Thank you for continuing to subscribe to the blog, participating in discussions, sharing your thoughts, and generally being awesome. I know Raymond and I are the most fortunate people in the world to have such amazing jobs we can work from home, and I'm honoured you've chosen to share your creative journey with us!