Welcome to July 2020! Wow, we're half-way through what is turning out to be a once-in-a-lifetime terrible year, and I hope you're all keeping well!
This was originally a short post as July 1st was Canada Day, and we took the day off to eat poutine and maple syrup and perogies and all kinds of other stereotypical Canadian foods with big milky cups of tea in front of the Nintendo Switch so we can partake in all that's good and wonderful in Animal Crossing for the month.
I'll be running Discord chats and Zoom workshops throughout the month –
click here for the schedule
– as we continue to enjoy socializing online or while physically distancing.
Thank you for joining me on Discord and Zoom! I'm having such a blast chatting about formulating and you've inspired me to write new posts and series already!
As a question, anyone who lives locally to me, anyone interested in a social distancing cosmetic chemistry coffee klatch at my house in my yard or in a park in July? Let me know your thoughts on this!
Upcoming Zoom workshops
These are open to all current subscribers. There is a limit of 100, which we reached before we even started the meeting for the shampoo bars one! Click here for more details about these meetings!
Sunday, July 12 at 11 am PDT to around 1 pm PDT: Emulsifiers!
Sunday, July 19 at 11 am PDT to around 1 pm PDT:Solubility!]
Sunday, August 9th from 11 am to around 1 pm PDT: Botanical extracts!
Sunday, August 23rd from 11 am to 1 pm: Facial products!
Sunday, August 30th from 11 am to 1 pm: New ingredients extravaganza!
Discord chats
Again, these are open to all current subscribers.
Sunday, July 5th from 11 am (no Zoom that day, so let's chat instead)
Wednesday, July 8th from noon
Friday, July 10th from 4 pm
What's happening this month?
Don't forget to check in to the Why did I buy this and what can I do with it? post to make suggestions for ingredients I might research and use in products.
I'm starting a new series – Let's make and modify products for summer! – for which I'd love your input. Which products do you want to see us make or adapt over the next two months?
As we do every month, if you're a $3 subscriber or higher, click here to see the duplication request post! And don't forget that you have access to the formula directory!
If you're a $5 subscriber or higher, click here to see the month's Q&A post! (I've continued from last month's post as there were some great questions I needed to look at again!)
And don't forget about the monthly Super happy fun member-to-member post for July 2020! It's more important than ever that we connect with other people during this awful time, so please feel free to share your thoughts on this post or others on the blog!
If you're a $10 subscriber or higher, you'll get the e-zine for the month – which is generally issued on the 27th or later. I'm not sure what the topic will be yet, but there are – as always – a few different ones on the go.
June's e-zine was the huge The Big Book of Conditioners, which is $22 Can in the shop, but we offered it as part of our $10 US subscription, so you saved a bunch of money! (Click here if you were a subscriber in June 2020 to get the coupon!)
May's e-zine was Surfactants: Body washes & shower gels. (Click here if you were a $10 subscriber in May to find the coupon.)
If you're a $10 subscriber, don't forget that we have these awesome coupons from great suppliers! Sadly, we've lost the coupon for the Formulator Sample Shop, and want to thank them for offering it for so long.
Windy Point Soap Making Supplies (updated for July)
Lotioncrafter (updated for July)
Formulator Sample Shop EU (updated for July)
Voyageur Soap & Candle (waiting for an update)
As a note, these are being offered by the vendors out of kindness: They're a bonus for subscribers, and not part of the monthly subscription. We're so grateful these companies continue to support the blog and readers this way!
For the month of July, all the proceeds from the sale of the big five e-books – Back to Basics, Lotion Making 101, Hair Care Products, Formulating Lotions & Creams, and Formulating Facial Products – will go to Wilma's Transition Society.
All the money raised by selling those e-books would normally go to our free community youth programs, Rated T for Teen, but since we can't hold any at the moment, we're donating that money to other programs in our community.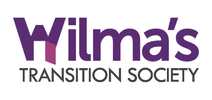 "Wilma's Transition Society is a non-profit organization dedicated solely to providing services, ​support & education to women and their children who are victims of the many facets of family violence." They also offer the Homelessness Prevention Program and Outreach & Counselling programs. I had the privilege of working with this organization quite a bit when I was a family support worker, and they do great things in our community! They've helped countless families find affordable housing in town by offering damage deposits, rental assistance, and community support, and they've offered so much help for those leaving abusive relationships with their transition house and second stage housing.
If you'd like to learn more or donate to this group, please click here.
So far, we've raised money for the Chilliwack YMCA, the Chilliwack & District Seniors' Resource Society, and Mike & Grant's Senior Dog Rescue on Vancouver Island (formerly known as Melts 4 Mutts Senior Dog Rescue, to whom we donated in Autumn 2018). A huge thank you to our amazing readers for your support for these wonderful organizations.
Thank you for continuing to visit the blog, and for supporting our little family with your subscriptions. You are what makes this blog such a joy to write!