Welcome to December, the most wonderful time of the year! This is my month of festive and celebratory joy! Baby Sasja's birthday is the 16th, my anniversary with Raymond on the 19th (28 years!), my birthday on the 21st, Christmas Day, Boxing Day, then New Year's Eve, which was my adoption day, something my mum, dad, and I always celebrated together.
This year we should be able to gather indoors safely with others at home or at restaurants, and I'm really looking forward to spending more time with friends far too much food and cakes. Our tree isn't up yet – we didn't manage to get it out of the box in 2019 or 2020, but this time we will! – and we have a Christmas hamper full of treats I can't wait to share with those I love! It's beginning to look a lot like Christmas in the Barclay Nichols's house!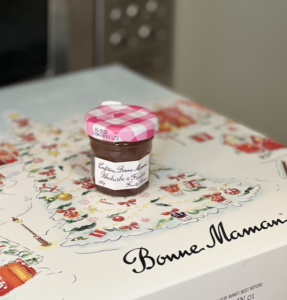 It's the first day of our awesome advent calendar from Bonne Maman filled with jam and honey! Today's choice was strawberry and rhubarb, which was delicious despite the inclusion of the rhubarb! This might be the best advent calendar ever!
Special note for the week of December 1 to 6, 2021! 
As a note, as of right now – Wednesday, December 1 – and going into Thursday, December 2, those of us in the Fraser Valley, BC, are expecting the third atmospheric river storm over our town, which is already on flood watch.
We're doing okay at the moment – we have about 18 inches of water in our crawl space, up from 12 inches last night after pumping it out all day – but looking after our home, our friends, and our community has to be our priority until this is all over, which could be a number of days. We are also at risk of our power going out.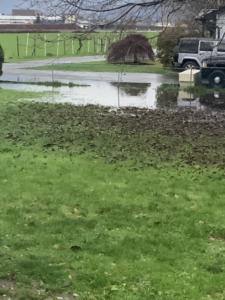 This is the new lake in my side yard this morning. We are still expecting a total of 100 mm to 120 mm of rain today. (The average for the entire month of November is 383 mm or 38.3 cm.)
We beg your patience if you've contacted us as there's a lot going on, and we may not be able to respond to you the same or even the next business day. We will answer messages as best we can in the order in which they're received.
You can read more about what's happening by clicking this link for a summary of the week so far in a local newspaper. (Warning: This page is a bit of a mess, too many ads!) We live in Chilliwack, which is in the eastern Fraser Valley.
What's happening around the blog this month? 
As I mentioned in yesterday's update post, I'm still struggling with arm and hand pain, so I'm not working as often as I would normally. I'm happy to report that I've been able to type more the few days, and I'm growing more accustomed to dictating, so I have posts scheduled until Tuesday, December 7th, which include some of the questions from the Q&A section of the blog, and more in various draft forms for the rest of the month.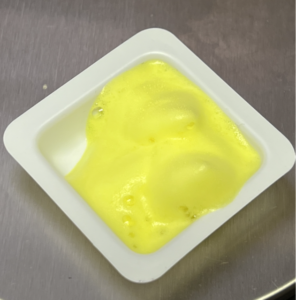 I'm looking forward to sharing my new autumnal foaming hand cleanser with foaming apple surfactants and loads of botanical extracts as a four part series later this week. It's such a gorgeous hand wash that keeps your hands from being all dry or sticky after rinsing, and it's all about autumn!
I'm so excited to conduct a major inventory in my workshop shortly – we were hoping for this weekend, weather permitting – as I have so many new ingredients to share with you, which will lead to sharing so many new formulas!
I received my new ChemBox subscription box a few weeks ago, and I hope to share more about that in the next few weeks.
And I'm already working on what I hope will be this month's e-zine, but there are two others on the go, so I'm not completely sure what it'll be yet. There are just so many interesting things I want to share!
We are on the lookout for an assistant who can help me clean up blog posts, create links, update things, work on the newest e-book, and update the older ones. Ideally, the person will be local so they can help me in the workshop to make things and to clean up afterwards, but that's not essential. In the meantime, Raymond will be taking on that role.
Let's try this again! Potential Zoom workshops! 
Question for you, my lovely readers: Is anyone interested in a Zoom workshop or two in the week between Christmas and New Year's Eve? I really miss teaching, and I think I'll be able to use my hands and arms properly by then. Raymond has offered to be the guy who measures things in the workshop, so we should be able to do something on using different equipment, like scales, pH meters, mixers, and so on, or make different products.
I'm not sure of the days I could do one yet – some time between Monday, December 27th to Thursday, December 31 – but I'm hoping to do at least one in January as well.
If you have a suggestion for a workshop we could do this month, January, or February, as a Zoom meeting, please share your thoughts in the comments.
As we do every month on the blog…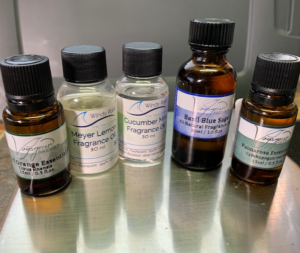 If you're in need of supplies, $10 subscribers to the month have five discount coupons this month for Formulator Sample Shop, Lotioncrafter, Voyageur Soap & Candle, and Windy Point Soap Making Supplies. Thank you for this lovely gift out of the goodness of your hearts, lovely suppliers!
If you're a $3 subscriber or higher, click here to see the duplication request post!
Please note that requests for duplication are only considered if they're posted in the duplication section as this is part of the $3 and up subscribers benefits. I cannot possibly re-create every single formula suggested as this blog would be nothing but duplicated products, and how boring is that? I can only choose so many, and I go into detail about my process for choosing formulas in both the duplication request post and in this post.
And don't forget that you have access to the formula directory! The formula directory is constantly being updated to include even more formulas from around the blog, so if you're looking for a formula, you'll find it in the formula directory!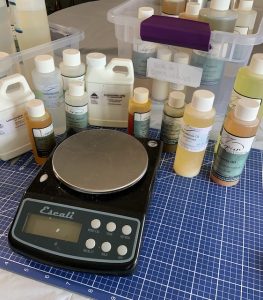 Also check out the latest addition to the monthly posts – Ingredient substitution ideas post ($3 and up)! Because it's getting harder to find supplies thanks to shortages and shipping issues, if you have an ingredient you're trying to find or need help substituting for in a formula, please share your thoughts over there!
As it seems like there's little interest in the substitution ideas post, if there's no action there in December, this'll be the last month.
If you're a $5 subscriber or higher, click here to see the month's Q&A post!
And don't forget about the monthly Super happy fun member-to-member post for December 2021! It's more important than ever that we connect with other people during this awful time, so please feel free to share your thoughts on this post or others on the blog!
You can always find the links to these monthly posts in the pinned post section, which is found to the right of just about every page on the blog on desktop and most mobile, or the bottom of every page for the odd mobile device. Or do a search for "Q&A" or "duplication" to find them. I'm afraid I don't have time to do searches for you if you write to me as I'm swamped and my arms and hands are still in minor spasm, so doing one of those two things will find you those posts very quickly.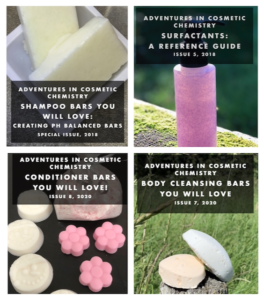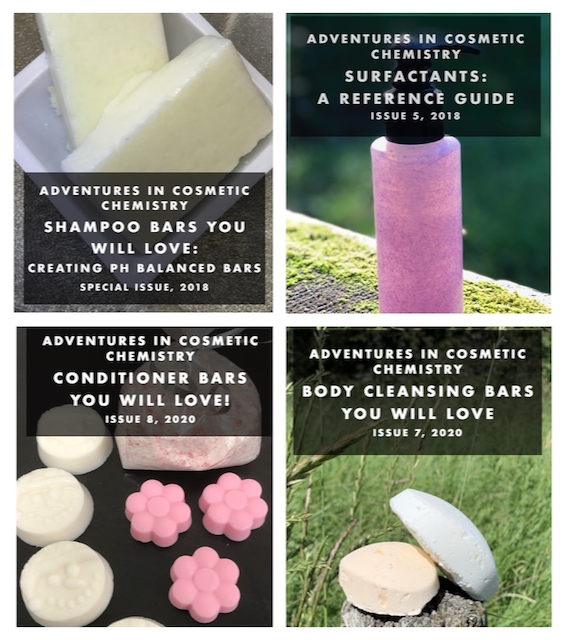 If you're a $10 subscriber or higher, you'll get the e-zine for the month – which is generally issued on the 27th or later. I'm never sure what the topic will be until I start reviewing outlines, notes, formulas and everything else, but there are – as always – a few different ones on the go. Watch for this post towards the end of December 2021 for the e-book for the month.
Last month, we offered a $17 coupon you could use on any e-book you wanted in the shop as I wasn't able to get the e-zine finished in time. Not bad, eh?
If you missed one for a month during which you were a subscriber, please click here to see those coupon codes. (Please download them as soon as you can as these links can expire after a year or so.)