February! It's one of my favourite months of the year as it contains the anniversary of this blog! On February 28th, 2020, the blog turns 11!* Thank you for continuing to read, follow, and support the blog and me throughout these years!
I started the blog earlier than that to share handouts and such with the kids in my youth programs, but I officially turned it into SwiftCraftyMonkey's blog on the 28th of February, 2009, with this post, Bath & body products, an introduction.
What can you expect this month?
I'll be continuing the Newbie Tuesday series every Tuesday as we make our first lotion – a hand lotion using Ritamulse SCG!
I'm so excited about the formula directory for readers who subscribe at $3 or higher! I think we're into 2018, so there's not long to go until it's completely finished! Woo! After this, we'll be putting together lists of specific formulas, updating the duplicated formulas and Newbie Tuesday sections. I need to give Emrys a break from the copying and pasting for a bit, so that work probably won't start until the end of January.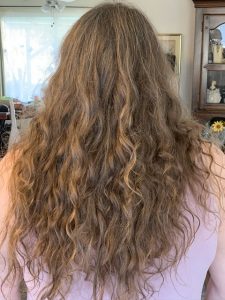 I'll be sharing more about my process of researching new ingredients and creating formulas in this series – How do I learn about new ingredients? Join me as we learn more about STEPANQUAT® Helia (part four) – formula using Jeesperse® ICE-T CIS-2. I have a few more formulas to share with you!
I'm in love with that formula! Check out my hair! This was shampoo bar, no leave in conditioner, no anti-frizz, 83% humidity! Woo!
And we'll finish up the series on simple esters as I share the anhydrous formulas we've been testing! (Aren't those lip balms you see at the top of the post gorgeous?)
Click here to see the entire series so far: Simple esters: Compare and contrast!
In real life, How about another cosmetic chemistry coffee klatch? I'm putting together another casual meet up in Chilliwack in February, and I'd love to know if you're interested. Click to see that post!
I need to take next week off to get organized and catch my breath. I have so many ideas going at once – there's even more than I've shared here – so I need to pause and collect them together to plan out where they fit into the order of things. I have so much I want to share, but a shiny thing catches my attention and I'm off in that direction. I have more than 300 draft posts that need some polishing before they're ready, and at least 14 half-written ebooks. We've been making little videos that need editing, too.
Fortunately, I have two amazing assistants helping me – in addition to the always genius Raymond – and we're figuring out what we need to do around here, and what they can take on, like finishing the almost complete formula directory.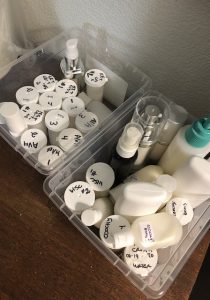 I have notebooks full of formulas – and bin after bin of testers, as you can see from this picture – that are ready to share with you now that I've observed them for stability and such. I need time to evaluable those and review what my testers thought, too.
You probably won't notice a difference as I have posts cued up for next week already, but I won't be as active in the comments or with e-mail as I would normally. Raymond will be available for all your tech support questions during our daytime business hours.
If you require tech support, help with subscriptions, and other administrative type things, and write to me, it won't be forwarded to Raymond until February 10th, so please ensure you send the message to the right person. I really need this down time to recharge my batteries and get organized so I can share all I can here. As always, if you message me about tech support on social media, I can't answer your questions as I'm not tech support and know nothing. Please visit the "contact me" section and read the tech support FAQ for more information.
What else is going on?
As we do every month, if you're a $3 subscriber or higher, click here to see the duplication request post!
If you're a $5 subscriber or higher, click here to see the month's Q&A post! (I've continued from last month's post as there were some great questions I needed to look at again!)
And don't forget about the monthly Super happy fun member-to-member post for February 2020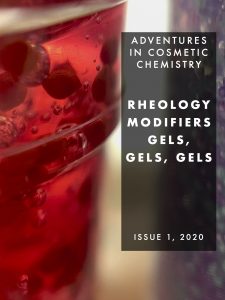 If you're a $10 subscriber or higher, you'll get the e-zine for the month – which is issued on the 27th or later*.
Last month's e-zine – Hey $10 subscribers! The January 2020 e-zine is out! Check out Rheology Modifiers: Gels, Gels, Gels – was the longest ever at 103 pages!
I'm working on part three of this rheology series in which we'll learn how to use them in lotions, creams, moisturizers, or other emulsions to create more elegant products. I'm so excited about this one!
*If you're wondering why they come out near the end of the month, it's because Raymond has to add all new subscribers one-by-one manually as they're added, and if we did that on the 5th of the month, he'd be updating it constantly. Also, I tend to write as much as I can for as long as I can!
But wait, there's more for $10 subscribers – we have coupons for these companies!
Lotioncrafter – updated for February 2020
Windy Point Soap Making Supplies – might need updating
Voyageur Soap & Candle – updated for February 2020
Formulator Sample Shop – updated for February 2020
Formulator Sample Shop EU (coupon may need updating for the new year?)
Make Your Own Buzz, Chemistry Connection, and Save on Citric (coupon may need updating for the new year)
Thanks for joining me here this month! What are you planning to do in February? What products are on your mind?