Welcome to March 2020! Wow, I can't believe I'm embarking on my 11th year of writing this blog! As of this morning, I have 3,995 posts and formulas, and I'll have 4,000 before the end of the week. Woo!
As always, thank you so much for joining us on the blog this month and supporting all the work I do here. I'm still so excited every day that I get to do all of this to share with you!
This'll be an exciting month for our family as later this week, we're off to visit Liverpool, England to introduce our daughter Emrys and her boyfriend to what my dad called the old country and what's left of our tiny family, then we're attending this year's In Cosmetics Global conference in Barcelona, Spain. (Fingers crossed it's still on despite to the covid 19 virus!)
I'm spending today in the workshop stocking up on products I need for our trip – like my shampoo bar for oily hair and my epic conditioner – then making sure I have all the photos to go with all the formulas and posts I'll be sharing while we're away.
When I create products, I also put together samples I can observe over time to see how well they do. I have some from as long as two years ago that I really need to get up here on the blog, so you'll be seeing a lot of formulas in March as I share what I've been doing. This is just a small box of products from last summer that I'm ready to share!
What else can you expect? I might not get a post in every day as I do need to spend time with my family and go out of the apartment and such, but I have some posts and formulas queued up, and we'll continue the Newbie Tuesday series. I hope to have the Deva Curl Wash Day Wonder Pre-Cleanse Slip Detangler duplication posted shortly, and I have loads of Q&A from you to share. I've also been putting together some "blast from the past" posts about my favourite products.
We'll still be answering e-mail and comments, but we might not respond as quickly as you like. Please be patient.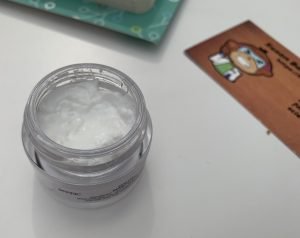 I'll be sharing loads of things I'm seeing and experiencing at
In Cosmetics Global
, like the labs, new ingredients, and various sections, like the innovation zone. (I think I'm still processing a lot of what I saw last year! It was so much fun and massive!) I'll be sharing them here,
on my Facebook page Swiftcraftymonkey
, and
on Instagram as @swiftcraftymonkey
.
What else is going on?
As we do every month, if you're a $3 subscriber or higher, click here to see the duplication request post!
If you're a $5 subscriber or higher, click here to see the month's Q&A post! (I've continued from last month's post as there were some great questions I needed to look at again!)
And don't forget about the monthly Super happy fun member-to-member post for February 2020
If you're a $10 subscriber or higher, you'll get the e-zine for the month – which is generally issued on the 27th or later*.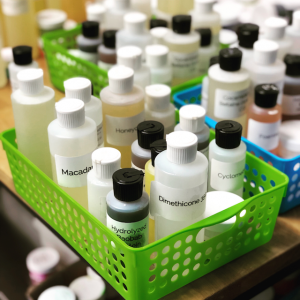 If you're a $10 subscriber, don't forget that we have these awesome coupons from great suppliers!
Lotioncrafter (updated for March)
Voyageur Soap & Candle (updated for March)
Formulator Sample Shop (updated for March)
Formulator Sample Shop EU (updated for March)
Windy Point Soap Making Supplies (updated for March)
Save on Citric & Make Your Own Buzz (awaiting update)
Thanks for joining us here in March 2020! I'm so glad you're taking this journey with us!