Welcome to November, the first day of the Christmas season if the shops around me are any judge! Holy moly, I love Christmas and everything that it represents, but we almost missed celebrating Hallowe'en for all the fruit cakes and German cookies and candy canes lining the aisles. The leaves are turning all manner of colour where I live, and pretty soon, the branches of our oak and magnolia trees will be bare. And we might get a titch of snow by the end of the month. Yay!
What's happening around the blog this month?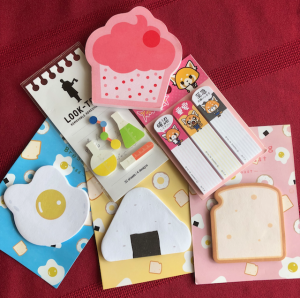 As you may have read in my previous "welcome" posts or updates since August, I'm really struggling with spasms and serious pain in my hands and arms right now, which is making life a bit stressful and writing very hard. It's getting easier to type – phew, I hate missing a day of writing – but using a mouse or trackpad, pecking out letters on my iPad, holding my phone, or using a pen is still really painful and generally results in me having to apply loads of anti-inflammatory cream and sitting still with the heat on for the remainder of the day.
I await a referral to yet another specialist, and I'm still seeing my Chiro, massage, and kinesiologist regularly and doing all the good things they suggest, like medications, heat, exercises, and so on.
We still have no idea what's going on, but it's likely related to all the other issues I have with muscle spasms and tension and such. I'm already Botoxed from the shoulders up and epiduralled from the mid-back down, but the Charlie horses still keep a'coming. I'll let you know what all the tests and appointments and assessments and such say when I know something more…
I'm doing my best, sharing posts, writing new ones, trying to learn how to dictate – which is bizarre and not really working as the words don't really form in my head, they're more in my hand when I type, and there's a lot of editing that needs to be done with additional commas and such, but I'm trying my best – and trying to make notes on new ingredients and formulas without having to hold a pen.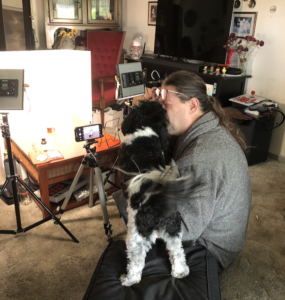 As a result, I'm afraid I've fallen behind in my correspondence, namely my emails. I'm sorry if you've written to me and still await a response.My
I've stopped taking Messenger messages through the blog's Facebook page because I only have so much time per day to type, and they were just building up and making people angry with me.
I'm so fortunate to have Bryce helping me with blog posts, adding all the links to those and the e-books, while Raymond takes the photos and works on the behind-the-scenes stuff on the blog! Oh, mustn't forget all the work Sasja does keeping up morale and being adorably distracting around the house.
My plan this month is to share with you the things I received in this season's ChemBox, and more new ingredients from Lotioncrafter, Formulator Sample Shop, Windy Point Soap Making Supplies, Voyageur Soap & Candle, and more! I have some formulas to share – I have a series on clarifying shampoos, another on silicone substitutes in conditioners, another on making an autumnal themed foaming hand cleanser as well as one-offs for a facial moisturizer and lip balm – which I hope will happen this month if I can get into the workshop to make some pretty versions for the photos to accompany the posts.
There are two more posts coming for this series – Creating creamy facial cleansing milks with Sensolene® or isopropyl isostearate (IPIS) – as well as a post on yogurt hydrolysate (hydrolyzed yogurt protein) and a comparison post on Sucragel and Sapogel Q coming this week.
As we do every month on the blog…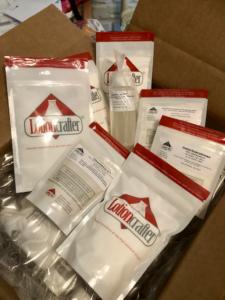 If you're in need of supplies, $10 subscribers to the month have five discount coupons this month for Formulator Sample Shop, Lotioncrafter, Voyageur Soap & Candle, and Windy Point Soap Making Supplies. Thank you for this lovely gift out of the goodness of your hearts, lovely suppliers!
I'm currently updating the coupons, so if they aren't there when you click through, they should be there by November 3rd.
If you're a $3 subscriber or higher, click here to see the duplication request post!
Please note that requests for duplication are only considered if they're posted in the duplication section as this is part of the $3 and up subscribers benefits. I cannot possibly re-create every single formula suggested as this blog would be nothing but duplicated products, and how boring is that? I can only choose so many, and I go into detail about my process for choosing formulas in both the duplication request post and in this post.
And don't forget that you have access to the formula directory! The formula directory is constantly being updated to include even more formulas from around the blog, so if you're looking for a formula, you'll find it in the formula directory!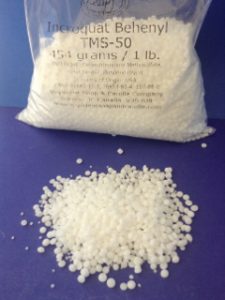 Also check out the new monthly post – Ingredient substitution ideas post ($3 and up)! Because it's getting harder to find supplies thanks to shortages and shipping issues, if you have an ingredient you're trying to find or need help substituting for in a formula, please share your thoughts over there!
As it seems like there's little interest in the substitution ideas post, if there's no action there in November, this'll be the last month.
If you're a $5 subscriber or higher, click here to see the month's Q&A post! (I've continued from last month's post as there were some great questions I needed to look at again!)
And don't forget about the monthly Super happy fun member-to-member post for November 2021! It's more important than ever that we connect with other people during this awful time, so please feel free to share your thoughts on this post or others on the blog!
You can always find the links to these monthly posts in the pinned post section, which is found to the right of just about every page on the blog on desktop and most mobile, or the bottom of every page for the odd mobile device. Or do a search for "Q&A" or "duplication" to find them. I'm afraid I don't have time to do searches for you if you write to me as I'm swamped and my arms and hands are still in minor spasm, so doing one of those two things will find you those posts very quickly.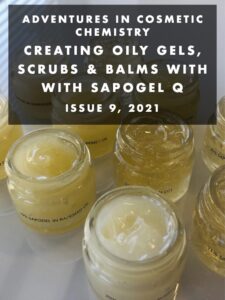 If you're a $10 subscriber or higher, you'll get the e-zine for the month – which is generally issued on the 27th or later. I'm never sure what the topic will be until I start reviewing outlines, notes, formulas and everything else, but there are – as always – a few different ones on the go. Watch for this post towards the end of November 2021 for the e-book for the month.
Last month it was all about creating oily gels, balms, and scrubs with Sapogel Q – check out the e-book in the shop! It's an $18 Canadian e-book that $10 US subscribers received as part of their membership! Pretty awesome savings, eh?
And I know it says "with with" – someone caught it on Instagram this morning! We'll alter it soon!
If you missed one for a month during which you were a subscriber, please click here to see those coupon codes. (Please download them as soon as you can as these links can expire after a year or so.)