It's October already? I feel like this year is just flying by, and I need to catch my breath! We're celebrating little Sasja's third birthday today, then Raymond's day on the 11th, so yay to happy October things!
It also means we can break out the heartier fragrances, like vanilla pumpkin marshmallow, oatmeal milk & honey, and egg nog, which I love in my body and hair care products!
As I mentioned in this post, I'm taking the the week of October 2nd to around the 9th off to finish organizing the workshop so I can get all the things I have in place, then I need to formulate like silly! I do best if I have an entire day to formulate with no other commitments, so the plan is to schedule at least five days of uninterrupted time so I can create more lovely formulas. I'll be posting all the fun things I'm doing in the workshop as they happen here on the blog, so stay tuned for all the fun!
I'm also trying to find time to work on the many many draft posts I have in my drafts folder – now we're up to 340 – because I want to share the series with you!
As a note, Raymond will still be available during that time for technical support help via e-mail.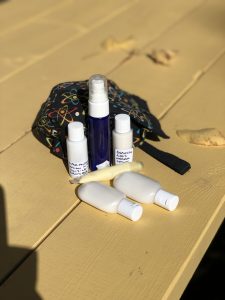 FOR OCTOBER…For all members, thanks for continuing to join me here on the blog! And don't forget about the Member-to-member super happy wonderful sharing & caring post (October 2019), open to everyone!
As we do every month, if you're a $3 subscriber or higher, click here to see the duplication request post!
If you're a $5 subscriber or higher, click here to see the month's Q&A post!
If you're a $10 subscriber or higher, you'll get the e-zine for the month – which is issued on the 25th or later-is – as well as coupons for these companies…
Windy Point Soap Making Supplies
Make Your Own Buzz, Chemistry Connection, and Save on Citric
Thanks for being here with me on this journey of making awesome things, learning more chemistry, and generally having a great time formulating! 🙂