Welcome to September! I always feel like this is the start of a new year as I always loved going back to school, so I get into serious learning, experimenting, and writing mode. Plus, it's a great time to stock up on all kinds of stationery, to which I'm definitely addicted! Can you ever have too many toast shaped post-it-notes? Silly question!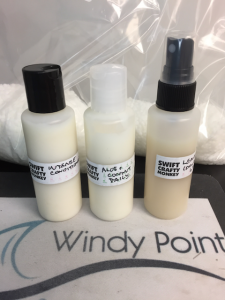 I'll be at Windy Point Soap Making Supplies in Calgary from September 13th to 23rd! We'll be playing with all kinds of new ingredients, like the Jeen cold emulsifiers we've been playing with over the summer, Iselux Ultra Mild surfactant blend, ECOCERT and COSMOS approved emulsifiers and conditioners, like Olivem 1000 and Varisoft EQ 65, and so much more! I'm so freakin' excited!
And there's an evening about pH and preservatives, too!
Click here for more information on the classes here on the blog, or click here for more information from Windy Point Soap Making Supplies!
I'm working with Voyageur Soap & Candle Supplies in Surrey, B.C, on the fall/winter schedule for classes. They're getting in Jordapon grilled SCI, so you know what that means, right? SHAMPOO BARS! Yay!
If you'd like to be notified when I'm teaching classes, please sign up for the notification newsletter!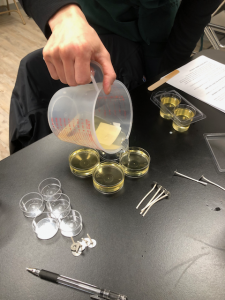 As a point of interest, all the classes I teach are hands-on with customizable formulas we can alter in class to suit your hair or skin type, preferences, allergies and sensitivities, and so much more. In some, you'll go home with a lengthy handout so you can continue to experiment at home; in others, you'll receive an e-book appropriate for the topic. And you'll have a blast with other people talking about and making things you love! Have I mentioned how much I love teaching?
We are looking at doing some travelling over the next year, so if you have some ideas about where I could teach, let me know. If you could provide information on someone or a shop that might have me visit, please share that too as I'm not very good at sussing this all out yet, and it would be so helpful!
If you're new to making products, check out the beginners' section of the blog where we get down the absolute basics about how to make products, including base formulas for everything from whipped butters and lotion bars to lotions, body butters, and thick creams and conditioners.
And don't forget the absolutely free course I'm offering over at Learn Cosmetic Formulation with Perry Romanowski of Chemists' Corner and Jane Barber or Making Skincare! This course is absolutely free, and it covers all kinds of topics, including how to work with a grainy butter! I shared five fun formulations over there that you can make with ingredients you can find at the health food store, like sunflower oil and beeswax.
If you want to learn a little more chemistry, please check out the introduction to chemistry course you'll find for free in the shop as a subscriber.
September is definitely time to #getyerlearnon!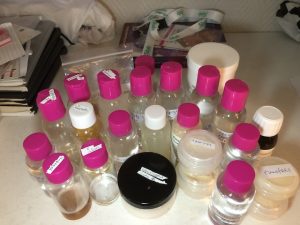 What can you expect this month? I have a few series on the go – one on esters, one on silicones, another on rheology modifiers – ones I've been working on over the 18 months or so, and I'm trying to get them into proper shape to share with you, setting the order, getting the pictures ready, writing up the formulas, creating the ingredient posts, and so on. I feel a little chaotic with some of them as it's hard to know what the starting post needs to be and what I need to share in it, but I'm getting there slowly.
I have a few posts on new preservatives coming up over the next week or so, so that's always awesome!
And I'm hoping to bring back Newbie Tuesday with a lotion making series!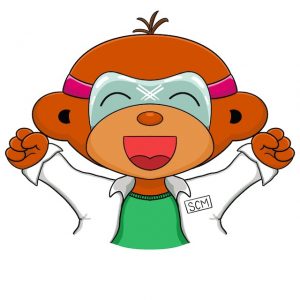 UPDATES FOR THE BLOG: OUR NEW GLOSSARY
I don't know if you've noticed, but we've started a glossary that will show you a short entry about something when you mouse over it. For instance, when I mention polyquaternium-7, it'll display a short entry about that ingredient. If you click on it, you'll see that entry, plus a link to the longer post on the topic.
Try it with this ingredient – quaternized lemon shine – or this one – PEG-150 distearate.
We have two glossaries at the moment – one for concepts and ideas, which you can find under "glossary" at the bottom of the "resources" tab in the menu, and another for ingredients, which you can find under "resources", then "ingredients by category" – and we'll be adding to this all the time as we run into ideas that we want to share. This is definitely a work in progress forever as it needs updating every time I write a post!
We aren't eliminating any of the other sections we had before, just adding this one to make it easier for you to find things!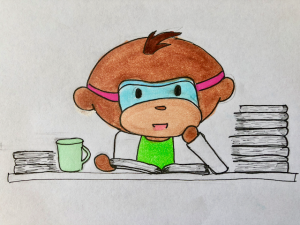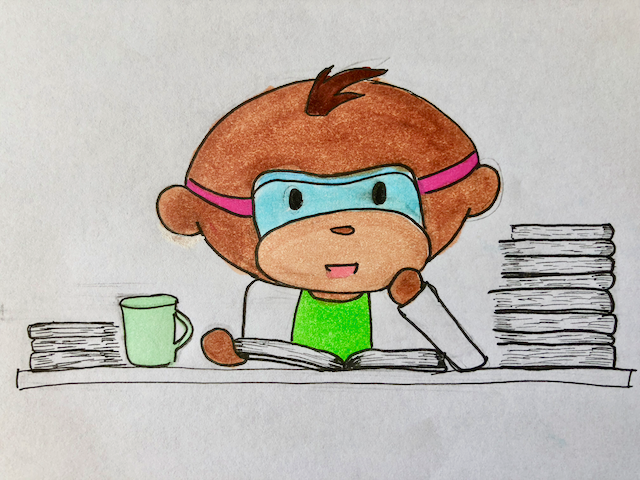 FOR SEPTEMBER…For all members, thanks for continuing to join me here on the blog! And don't forget about the Member-to-member super happy wonderful sharing & caring post (September 2019), open to everyone!
As we do every month, if you're a $3 subscriber or higher, click here to see the duplication request post!
If you're a $5 subscriber or higher, click here to see the month's Q&A post!
If you're a $10 subscriber or higher, you'll get the e-zine for the month – which is issued on the 25th or later-is – as well as coupons for these companies…
Windy Point Soap Making Supplies
Make Your Own Buzz, Chemistry Connection, and Save on Citric 
Sorry these aren't completely up-to-date, but it's a long weekend and I didn't the messages to the owners before the weekend.
If a coupon doesn't work, please be courteous to the supplier to whom you're writing as neither they nor I are working to deny you the coupon. We want to know if it's not working, and we can only do that if you write to us with relevant information – for instance, when you tried to use it, how much was in your cart, what happened when you entered the code – and when you aren't being mean to us. I'm happy to contact the supplier and ask them for help, but I really need you to be a little bit nicer when this happens. Thanks!
Happy September!