I wanted to share with you my favourite suppliers, and I hope you'll add to the list! Please share your thoughts and experiences. Links and pictures are allowed, but I'll remove anything that leans more towards advertising than sharing.
Voyageur Soap & Candle (Surrey, B.C.) – I love this place! They have a retail outlet, so I can visit any time I realize I've forgotten something on my ever growing list of things to buy (which is constantly), and they donate tons of free ingredients and packaging to my youth groups, which is very kind and generous! At least 80% of the ingredients I use in the formula on this blog come from Voyageur, and I get all of my surfactants (except SCI) from this store. They have amazing customer service, and they have some great recipes to get you started. I can't say enough about Voyageur – they're fantastic!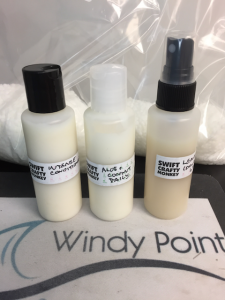 Windy Point Soap (Calgary, Alberta) –  I love this place, too! Michele and Keith work hard to get unique ingredients, like Varisoft EQ 65, Olivem 1000, and RM-2051, to name a few. The service is excellent, and they're lovely people. The retail shop is awesome, and they offer great classes. I can't say enough about this company!
In the interests of full disclosure, I am friends with the owners of Voyageur and Windy Point Soap and have taught at both shops. I share information about them as I love the stores and what they carry, and I like to tell you about good people doing good things! For a bit more information, click here.
Aquarius Aroma & Scent (Mission, B.C.) – Monica's recently moved her shop into a new location on her property where you can browse for products and take classes, but she does ask that you make an appointment in advance. She has great packaging – she has quite the eye for the wonderful and unusual bottles – and she has things like pipettes I can't get elsewhere.
Suds & Scents (Abbotsford, B.C.) – Tanna has a great home shop that you can visit if you call in advance. She has a great selection of fragrances, mineral make-up, and other ingredients, and I love her cake fragrance oil! She is a soap maker, and she also supports my youth groups with discounts and free items (especially on mineral make-up ingredients, which can be quite pricey).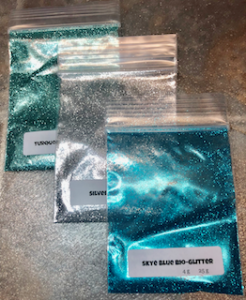 Saraphina's Coastal Colours (B.C.) have some amazing looking micas as well as bath bomb colours, lakes, and fragrances! Check out the West Coast themed names as you drool over the pretty colours!
Candora Soap (Ontario): I've been buying quite a lot of things from this company, and I'm very happy with them! Their service is fast and excellent, and the ingredients are great.
Village Craft & Candle (Ontario): I purchased some supplies for making candles with my youth program, and they were awesome!
K&W Specialties (Ontario) have all kinds of amazing molds and other soap making things! Check them out!
New Directions Aromatics (Ontario): I've purchased from them twice – the first time I bought quite a lot of powdered extracts, the second some butters. I was pleased with the service, shipping, and prices, but I'm not impressed with the lack of information they have on important things like solubility for those powders. I know they have information on how to make tinctures, but if I wanted liquid extracts that have to be stored in a bottle somewhere on a shelf, I would have purchased liquid extracts. And I know they have some charts on solubility now, but they aren't as informational as I'd like given they say things like, "partially soluble in water", which isn't helpful as I want to know how much I could use if needed.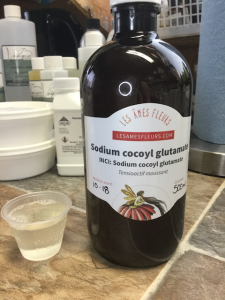 Les Ames Fleurs (Quebec): This is an interesting shop and I've made many purchases from them. They have such neat ingredients you can't find elsewhere, like all kinds of surfactants, and they import some from France. Take a look at their emulsifiers section, too. The service is excellent. (I will go on about them more shortly.)
Saffire Blue (Ontario) – Given the number of complaints you'll read below and given my own experience with the owners, I cannot in good conscience recommend this company in any way. There are so many companies with great feedback that I have decided to remove all but this reference to the company on this blog.
The complaints grow louder and more numerous by the day.
Look them up on Trust Pilot…
Look them up on Yelp…
Look them up on the Better Business Bureau…
And it seems they're doing business as Purple Cutrus now?
I know there are more great suppliers out there, so let's see your suggestions! As usual, please note any ingredients you've not found anywhere else and what the shipping is like (and if they have a retail store we can visit on our travels!). And feel free to share your thoughts on the suppliers I've listed here!
As a note, when this was on the old blog, there were something like 150 comments, which we're trying to import. If we can't, I'll just create a PDF or something so you can read them.