Hello! I'm back – a day late, sorry about that! Thank you for your patience while I took some time off to rest my arms and get organized around the workshop. As I do every holiday, I planned for much more than I could do, and things are still more chaotic than I had hoped, but that's pretty normal for me.
I still have more medical stuff, but I have a break in all of that for about three weeks it seems, so I'll be working as hard as I can on a few different series and two e-books so there're fewer breaks without posts.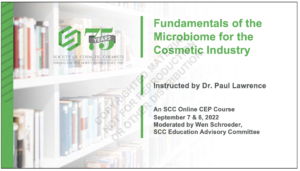 I took a really cool course on our skin's microbiome through the Society of Cosmetic Chemists that you'll see more about on the site over the next little while as I process it and write more, but it turns out that two back-to-back four hour courses will trash your arms when you're typing for most of it…sigh. (But it was worth it, it was really interesting!)
I've been doing more dictating, although that's challenging as heck because my computer still somehow doesn't know how to spell cocamidopropyl betaine after all these years! 😆
Our subscription rates aren't increasing! 
After much debating and consulting of spreadsheets and such, we've decided we won't be raising the prices on the site this year. So many costs have increased and the amazing website hosting and such we have isn't cheap, but we know you're already spending much more for so many things and we don't need to be another increase for you.
We won't be taking on ads or anything like that – there are no changes on that front as well.
Having said that, if you enjoy what we're doing here and you can afford it, please consider maintaining or increasing your subscription rate to support the site. We're still charging the same prices as we did in 2016, but we've added over 1,800 new formulas and posts since then!
I'm hoping to teach some Zoom workshops again soon! 
Part of the plan was to re-organize the workshop so we had more space for more Zoom stuff. As it's clear I won't be teaching in person for quite some time, I thought I'd get something going on Zoom as it was so much fun! I'm not sure when – it won't be September, but maybe October – but I'll announce it here with plenty of time to get ready for it!
What's coming up? 
Most annoyingly, I'm still not sure. I have two series almost ready, so I hope to have at least one edited and up in the next week or so.
I have a series of shorter posts I'll be sharing based on questions I've been asked or comments I've seen about all kinds of things that I hope to start posting today. I realized I have some equipment and labels I haven't shared with you yet, so I've been plotting those out too.
Again, thanks for your patience as I try to get a handle on my health stuff and the site. There are always so many things I want to do or share or write or formulate, and taking some time away gives me a chance to focus on those things. Hope you're doing well and having a great September!