Every year I set out to do something like this, and every year I get pulled away by some shiny thing and I chase it down a rabbit hole, emerging on January 8th to realize it's too late to do a year in review kind of thing. This year, I've been collecting ideas and such about things that caught my attention, so I can share those with you.
Now that I think about it, this really encompasses the past two years because I learned so much on my trip to London and Paris in Spring 2019 meeting with Jane Barber of Making Skincare then going to In Cosmetics, but wasn't able to try a lot until late last year and this.
I'd love to hear from you about your year, what you learned, what you liked, what you made, what changed for you in formulating and so on?
What have I learned or applied this year?
Life has been easier this year workshop-wise as I have inventories for all my ingredients, candle things, moulds, packaging, fragrance oils, essential oils, and everything else, so I know at a glance what I have and where to find it and put it back when I'm done.
We have a team of people working on the blog now – Raymond, tech support, web developing stuff, troubleshooter, and the cutest of the pies; Jules, who helped set up the various inventories; Emrys, who worked super hard to create the formula directly and keep it updated; Bryce, who does all the links for the posts and e-books, is working on updating all the older e-books, and does it all at a moment's notice because I'm so disorganized; and baby Sasja, my little puppy alarm clock who wakes me up far too early, then cuddles down in between my knees in my lounger chair as I write. A huge amount of work has been lifted from me, which is lovely, so I can concentrate more on writing and formulating.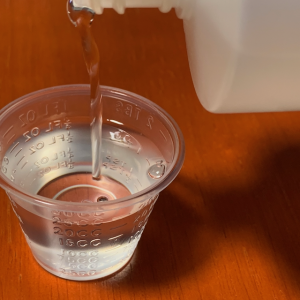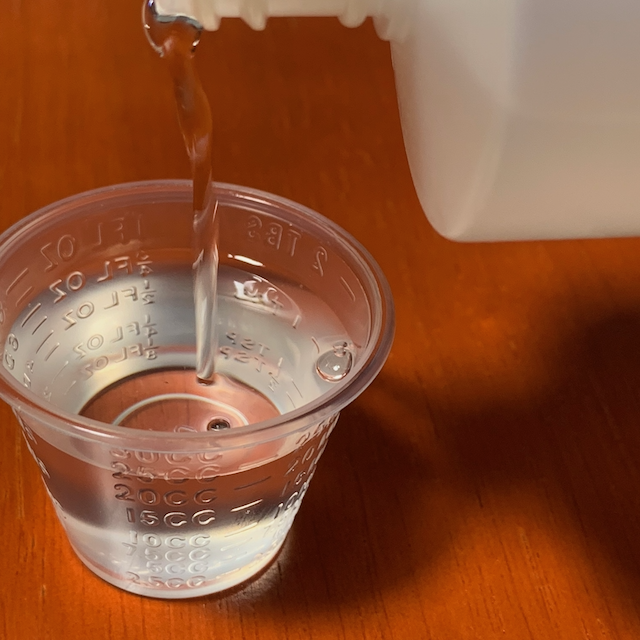 You've probably noticed a few things over the last few years have changed on the blog and in my formulating. I'm using the sensory characteristics of our emollients for most formulas here and in the e-zines, I'm in love with the idea of combining emollients, I'm obsessed with esters, and I love rheology modifiers so freakin' much. I've realized these things mean one formula becomes three or four posts as I get into the chemistry of it all, but it's just so much fun to really understand and share that understanding why something feels or behaves the way it does.
The good news is that if we're in a "don't bore us, get to the chorus" kind of a mood, we can just make the formula without a deep dive into chemistry!
Find more about sensory characteristics in the cosmetic chemistry concepts section of the blog where you can find the sensory characteristic summary post as well as the rest of that series. These are the two main posts – Defining some cosmetic chemistry terms: Spreadability, play time, cushion, drag, and melt point and Why is the cosmetic formulator concerned with solubility, viscosity, surface tension, contact angles, wetting, refractive index, specific gravity, spreadability, play time, cushion, drag, and melting point?
I admit it, I get frustrated with myself for waiting to share formulas I've made, but I do that to ensure they're stable, that I don't share rubbish formulas that only "work for me". The down side is that I'm often distracted by something else during that time and I might not get back to writing about them for ages, and sometimes not at all. So I've decided to bring back the Experiments in the workshop series to share formulas and ingredients about which I'm super excited so I don't lose that momentum.
I've been reviewing all my notebooks, formula books, and drafts for months now to see what I need to do and return to, so that's been added to the giant to-do list.
I'm having a blast with the Newbie Tuesday and Formulating Friday lotion making series, and can't wait to share more emulsifiers with you next year! The first one will be Simulsol/Lotionpro™ 165, then Olivem 1000, then…who knows?
Click here for the beginners' section and the Ritamulse SCG series…
Click here for the rest of the Newbie Tuesday lotion making series for Polawax, e-wax NF, Phytomulse, or Natragem EW, and the Incroquat BTMS-50 series.
Click here for the rest of the Formulating Friday lotion making series for Polawax, e-wax NF, Phytomulse, or Natragem EW, and the Incroquat BTMS-50 series.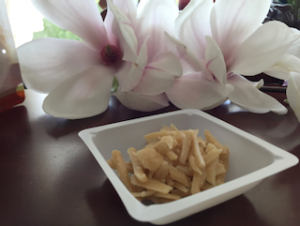 There are so many fun emulsifiers I've been using over the last few years that I want to share with you, some cold, some ECOCERT, others just plain different, along with the odd water-in-oil ones and HIPE emulsifiers, those that make high internal phase emulsions, like water-in-oil emulsions with 90% water! What??? I've shared some of those in e-zines, like Beyond Emulsifying Wax, part one that've never made it to the blog, and I can't wait to share more with you about those.
I've realized I have to write an entire series or it won't get finished, something I'm sure you've noticed. There are so many shiny things out there vying for my attention, if I don't finish what I've started, I'll be away with the fairies for days and it's so hard to get back into that mindset again.
I've used fewer natural oils and butters than ever in favour of other emollients, like esters, solid esters, hydrocarbons, silicones, silicone replacements, and such, so I have to reduce my stash and choose only a small selection instead of having to have everything all the time on tap. Most are in the fridge or freezer, but even then, grapeseed oil still has such a short shelf life. I'm so excited to be finished the combining emollients series in a few days so I can share more of these great ingredients with you!
The next big series will be about esters and silicones, both of which had to wait until the combining emollients series was done, which should be wrapped up by January 3, 2021!
A few of my favourite things!
I thought it'd be fun to look at a few of my favourite things this year, and I'd love to hear yours in the comments!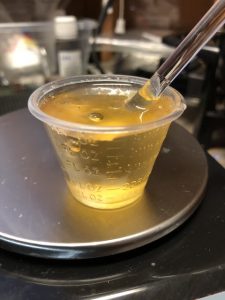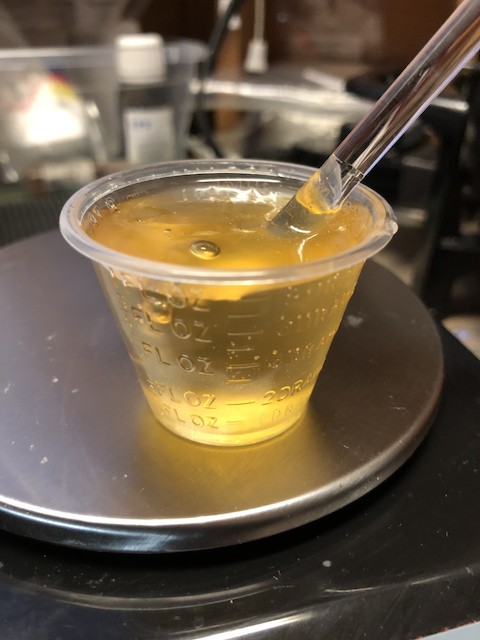 My favourite hair care ingredient of the year! For my hair, it was STEPANQUAT® Helia as a detangler and conditioner in my rinse off and leave on products. I've modified so many of my formulas to incorporate it, like my epic rinse-off conditioner, epic leave in conditioner, and my rinse-off conditioner with Jeesperse® ICE-T CIS-2, and it just makes such a huge difference.
Part one: How do I research ingredients? STEPANQUAT® Helia (INCI: Disunfloweroylethyl Dimonium Chloride (and) Sunflower Seed Oil Glycerides (and) Lauryl Lactyl Lactate)? 
Part two: Creating the ingredient reference chart?
Part three: Finding starting formulas.
Part four: Creating a formula using Jeesperse® ICE-T CIS-2
Part five: Evaluating the formula made with Jeesperse® ICE-T CIS-2
Part six: Reviewing the formula from Stepan's multicultural series
Part seven: Creating a conditioner for textured or curly hair using STEPANQUAT® Helia
My favourite skin care ingredient: Solid ester This is really hard to choose because there are so many esters and silicones which I can't imagine not using in my formulating, but at the moment, I think I can say that lauryl laurate, solid ester, is one of my favourites of the year. It reminds me of babassu oil – it's solid at room temperature, but melts like silly on my skin when I apply it. It's not super greasy, but feels so emollient and rich without being super heavy. It works so well in anhydrous products as well as those that contain water as a thickener, but it isn't draggy and hard the way butters or fatty acids might be.
My favourite emollient: Non-natural oil This one is hard as there have been a few of the super light, fast/super fast spreading emollients I've used a lot this year, including isododecane, Neossance hemisqualane, Cetiol® Ultimate (INCI: Undecane and tridecane), Vegelight 1214 LC (INCI: Coconut alkanes and coco-caprylate/caprate), and NatraSil™ (INCI: Hydrogenated Ethylhexyl Olivate, Hydrogenated Olive Oil Unsaponifiables) to give my products that smooth sensory experience with heavier emollients. If I had to choose only one…well, I don't have to, I'm the boss of me and I say it's okay to love them all. I think this category would have been better called "My favourite type of emollient this year" instead of just choosing one.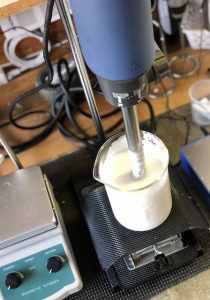 My favourite mixer of the year? Right now it's a toss up between my Dynamic Minipro Mixer as an immersion blender with homogenizer attachment, my homogenizer, or my overhead stirrer (no shear). It's hard to choose as they work for different things, with different emulsifiers, with different thickeners, so I think it's far to say I love them all.
The homogenizer is amazing for emulsions of all types, from e-wax NF and Polawax to ones that drive me nuts, like Olivem 1000 or some other new ones, but you will notice there's a difference in the viscosity, it might be higher, it might be lower. It's hard to say until you've made it.
I have so much new equipment I have to share with you! I have far too many mixers – everything from milk frother type cheap things from Amazon to my Dynamic Minipro mixer with homogenizer, my new Bamix immersion blender, and my homogenizer. I will definitely be doing a Zoom workshop on these in January.
What else did I learn this year?
I'm a profoundly disorganized person, and I think I've finally got it a teensy bit more under control. As much as I love technology, having a paper to-do list and planner makes things more real, makes it more fun to tick the boxes "done" in a bright green pen.
I've worked on my goals by breaking them down into smaller and smaller tasks – for instance, "see the dentist" is broken down into smaller pieces like "find the dentist's number", "call the dentist", "set a date", the day of I have to "take ibuprofen and muscle relaxants", "ask Raymond to drive me", and "don't plan anything for that day", each of which earns me a shiny sticker or red "done" tick, which is very satisfying.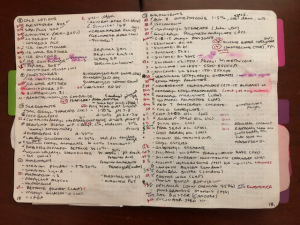 I've started to do the same for the blog: I've set up a giant whiteboard/paper pad for planning blog posts. I'm breaking those down into different tasks because there are so many in my drafts folder that need an hour of adding links or photos. So now I have notes for each – "ready" means it's ready to post, "draft" means there's something missing, "photo" then a description of what is needed, or "links" for those to be done. Bryce, my daughter's boyfriend, has been working on the links and Raymond does a lot of the photos, so learning to ask them for help with a reasonable deadline and not "now now now!" is another part of those tasks. Sometimes, I just accept there won't be photos or something and share it, and that's okay too.
What to expect for 2021?
Well, that's a huge "who knows" at this point until we get loads of vaccines and can move about freely again.
As I mentioned above and before on the blog, I've been reviewing my notebooks, formula books, drafts, and notes to see what I haven't shared with you yet, and there's a lot. I'm hoping to get a regular schedule of Why the heck did I buy this and what can I do with it posts on Wednesdays this year so I can share all kinds of new ingredients with you. (Click here for the previous entries in the series.)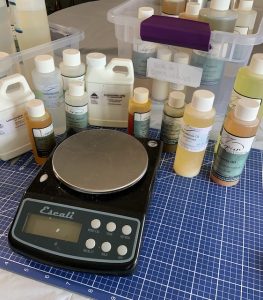 I'm planning on doing more Zoom workshops again, but I have to pull way back on the planning for them as last year's were taking up so much time – 10 hours or more – preparing the handout and the space, then cleaning up afterwards. I loved doing them, but I have to figure out how not to add more work to my already ridiculous schedule. The first one will definitely be in January.
You'll see the Newbie Tuesday lotion making series/course starting up again on Tuesday, January 12th, then every subsequent Tuesday, as well as the Formulating Friday lotion making series/course starting on Friday, January 15th, then every subsequent Friday. We'll start with five weeks of Simulsol/Lotionpro™ 165, then five weeks of Olivem 1000, then we'll see what's interesting and what could be fun to try next.
I'll be sharing all kinds about esters with you, starting with Guerbet esters, liquid esters like Sensolene or Eutanol C16S or ethylhexyl palmitate, in early January. I'll be offering information on that ester, then formulas in which we can use it, so it'll take me some time to get through each category, so this will be a longer series that might take some time.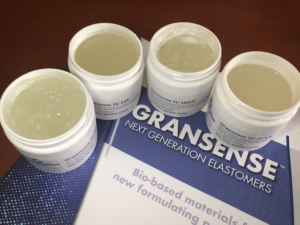 And I'm excited about sharing all kinds of new silicones with you! I have so many now! And so many silicone replacements!
I have a number for potential duplications planned as suggested by you in the monthly duplication post, and with hope, you'll see those by the end of the January if my ingredients arrive on time.
We'll be taking some time off January 1st to January 9th or so to get organized, doing some organizing and planning, taking photos, writing up posts and series, planning Zoom workshops, doing inventory in the workshop, doing a little formulating for things we've run out of and desperately need, and more. You'll still see posts here on the blog and we can offer technical support, but we really need to plot at least an outline for the year to ensure I stay on track and don't get super distracted by major shiny things.
What are your goals for 2021? What did you learn in 2020? What would you like to share? Can't wait to hear your thoughts!