Is it February already? It feels like 2023 just started! Sasja's ready for a little lie down in her absolutely adorable onesie while we're bundled up tight watching episodes of Mystery Science Theatre 3000 as we go through another winter cold snap with snow in the Fraser Valley.
Some good news on my health – see the previous post here – finally! I have a new radiation oncologist, and he's suggested that we wait and see how things are going in early April before embarking on treatment as I don't seem to have any more concerning lumps or bumps at the moment. I have a reprieve from all the tests and meetings and hospital stuff until mid-March, when I'll do some more lab work and scans and such. Oh joy! Oh bliss! Oh wow, a chance for my anxiety to quiet down! Woo hoo! On top of this, my arms are doing much better after more anaesthetic injections at the pain clinic. As long as I don't mouse too much or try to use a pen, I'm getting more function from my right arm, which allows me to do way more typing! Everything's coming up Swift!
In January we ventured into the real world to see a concert, fully masked and boosted, and it was amazing! I've missed live music so much – our last show was Iron Maiden in September 2019 – but oh my gosh was it loud! Okay, it was a thrash metal show with Anthrax and Exodus, but should one's internal organs vibrate like that? 🤘😝
What can you expect to see on the site this month?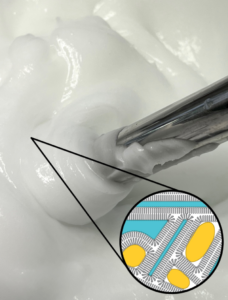 Honestly, I'm not sure! I've been doing all kinds of writing this month, but I'm still not sure what'll be ready for sharing in the next 28 days.
I feel a bit like a kid in a candy store with a calendar that's suddenly free of endless medical stuff, so I'm taking a few days to really organize what I've been working on – like formulas that haven't been shared, ingredients that weren't posted, questions that weren't answered from the Q&A – to see what'll happen next. I have all kinds of photos that Raymond took and diagrams that Aoife's drawn to go with a few different series, so I might start there.
As a note, I finally shared what I've been working on about liquid crystal emulsions, specifically lamellar gel networks, in last month's e-book, Liquid crystal emulsions: Emulsifying wax and beyond, which is very exciting! I have more to come on this topic because it's just so huge and interesting, but I don't think it'll be in February.
As we do every month on the blog…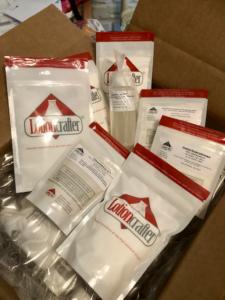 If you're in need of supplies, $10 subscribers to the month have four discount coupons this month for Lotioncrafter, Voyageur Soap & Candle, and Windy Point Soap Making Supplies. Thank you for this lovely gift out of the goodness of your hearts, lovely suppliers!
If you're a $3 subscriber or higher, click here to see the duplication request post!
Please note that requests for duplication are only considered if they're posted in the duplication section as this is part of the $3 and up subscribers benefits and not if they're emailed, direct messaged, or suggested in comments on social media. I cannot possibly re-create every single formula suggested as this blog would be nothing but duplicated products — and how boring would that be? – so I can only choose a few a year to create. I go into detail about my process for choosing formulas in both the duplication request post and in this post. Thank you for continuing to share them in that post. I have been getting loads of ideas from it the last few months, and there will be more to come soon, I hope.
And don't forget that you have access to the formula directory! The formula directory is constantly being updated to include even more formulas from around the blog, so if you're looking for a formula, you'll find it in the formula directory! (That word has lost all meaning now…)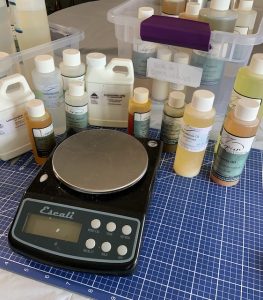 Also check out the latest addition to the monthly posts – Ingredient substitution ideas post ($3 and up)! Because it's getting harder to find supplies thanks to shortages and shipping issues, if you have an ingredient you're trying to find or need help substituting for in a formula, please share your thoughts over there!
If you're a $5 subscriber or higher, click here to see the month's Q&A post! I check this post every day, and it's my priority to answer your questions or help with your formulas – it's the best way to get in touch with me and guarantee an answer!
Right now, this is the only way I can answer questions or analyze formulas because I have such limited time, so please make that your first stop if you have something you simply have to know! 😁
And don't forget about the monthly Super happy fun member-to-member post for February 2023!, which is available to all levels of subscriptions. It's more important than ever that we connect with other people during this ongoing pandemic, so please feel free to share your thoughts on this post or others on the blog!
You can always find the links to these monthly posts in the pinned post section, which is found to the right of just about every page on the blog on desktop and most mobile, or the bottom of every page for the odd mobile device. Or do a search for "Q&A" or "duplication" to find them. I'm afraid I don't have time to do searches for you if you write to me as I'm swamped and my arms and hands are still in minor spasm, so doing one of those two things will find you those posts very quickly.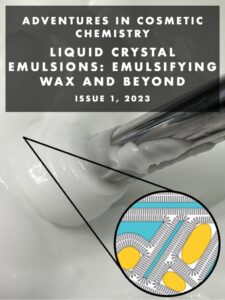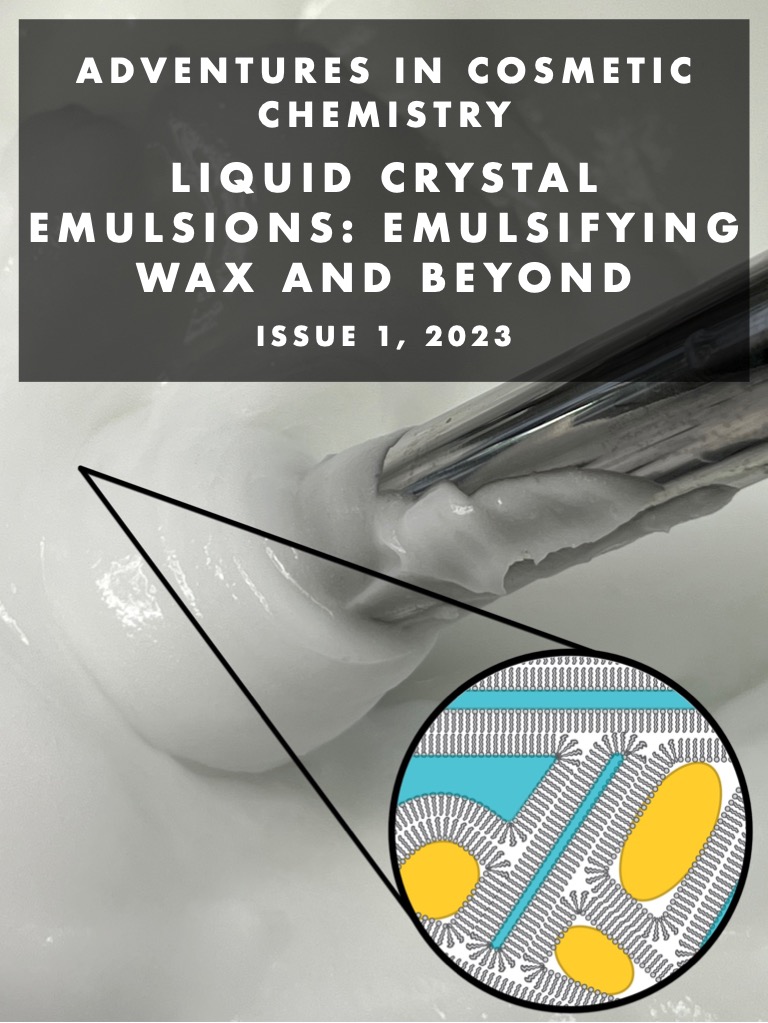 If you're a $10 subscriber or higher, you'll get the e-book for the month – which is generally issued on the 28th or later. I'm never sure what the topic will be until I start reviewing outlines, notes, formulas and everything else, but there are – as always – a few different ones on the go.
The e-book for January 2023 was Liquid crystal emulsions: Emulsifying wax and beyond! In the shop, it's $23 Canadian, but it also came with your $10 US subscription. You can still pop on over to the store to snag a copy for yourself if you missed it last month.
If you were a $10 subscriber in January 2023, please click here to see the coupon page to get your own copy.
Click here to see the table of contents!
Thank you all so much for joining me here in February! You inspire me, delight me, challenge me, and make me think – for all of that I am so grateful! What are you up to this month? What are your plans for formulating, researching, marketing, selling, and everything else related to this amazing craft!