It's March! Time for cherry blossoms and geosmin, the smell after it starts to rain, and warmer days we can spend outside in our back garden with our new outdoor heater (finally).
National Crafting Month in March 2009 was the inspiration for what I consider the first official post on the blog on February 28, 2009 – Bath & body products: An introduction – which makes yesterday the 12th anniversary of this site! It started as a blog for my youth programs, Rated T for Teen, so you'll see some posts before that date, but 12 years yesterday is when I really became SwiftCraftyMonkey, when I started sharing my enthusiasm and passion for cosmetic chemistry.
Why the name? Whence came SwiftCraftyMonkey? I needed a name that wasn't my own to create a Blogspot blog. Swift was taken – referencing Jonathan Swift, not because I'm fast – as was SwiftMonkey – I really like monkeys, nothing especially deep there – and I'm Crafty, so the name was born! Yeah, it's a silly name, but I think it suits me.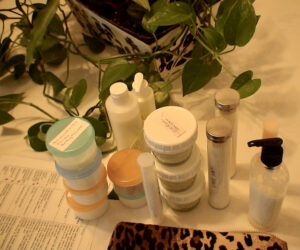 I started making products in May 2006, and by October 2006, I had created my first formula, a liquid hair conditioner with 7% Incroquat BTMS-50 that I shared with my friends over the Canadian Thanksgiving weekend.
This is a photo from that weekend. We made all kinds of lovely things, including bath salts with perfume, which was an incredibly bad idea as they were basically essence d'bum, not pleasant at all. (I think I missed a branding opportunity there, "It's for a man, it's for a woman, it's Bum!")
The photo at the top of the post is what I made for my mum that Christmas.
I fell in love with formulating almost immediately, making everything I could! I'd read a formula, drive down to Voyageur Soap & Candle Supplies or Aquarius Aroma & Soap, gather up supplies, then rush home to make the latest lotion, shampoo, or other product I'd found on the Soap Dish Forum. I'd wake up at 5 am most days to get into the workshop and try new things, and I'd get to work smelling lightly of a jillion different fragrance oils I tried that morning. I'd make the same formula over and over again, changing just one ingredient to see what it did, altering the oils and butters and hoping the formula wouldn't fall apart.
I started taking chemistry in 2008 to better understand what I was reading in the trade publications and textbooks I was using as references materials.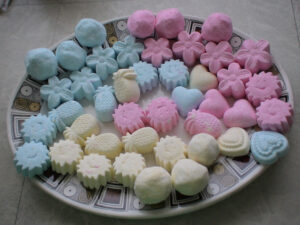 I can't sum up 12 years of writing this blog in one article, one feeling, one anything! Point of Interest started off as a fun thing I did to share my love of formulating, and it remains that way to this day. I wanted to create a community that welcomed beginners and veterans alike, somewhere we could all learn from each other, somewhere I could share my formulas and what I'd learned, rather than hoarding it all for myself in my notebooks. I had no idea it would turn into what it is now – 4,280 posts filled with formulas, ingredient write-ups – and I'd have the life I have now, writing full-time for you, my amazing readers. I wake up every day so happy that this is what I get to do! I know how lucky I am!
What's going on this month? 
We're continuing with the Newbie Tuesday and Formulating Friday lotion making series using Simulsol/Lotionpro™ 165 with formulas for creams and facial moisturizers still to come over the next month. You'll see formulas for a cream and facial moisturizer in March, and I hope to have the Olivem 1000 series started by early-to-mid April. If you'd like to join us, you can do that at any time by clicking this link for the Newbie Tuesday home page and the Formulating Friday home page.
Thank you for the awesome photos, Tiffany! You and Chris have contributed so many awesome pictures – thank you!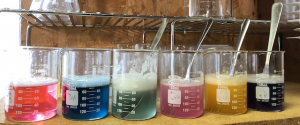 I'm hoping to schedule more Zoom workshops for this month and April, the subjects to be determined. I'm leaning towards rheology modifiers, but I have to see what catches my fancy. The link to the workshop, password, and handout will be available shortly before that date, and they'll be posted on the blog. If you want to get notifications when I post any posts on the blog, sign up for the email notifications, daily or weekly. (The weekly come out on Sunday…)
I think I'll do Zoom workshops every two to three weeks, depending on the topic and how long I have to prepare for and clean up after it.
As we do every month…
If you're in need of supplies, $10 subscribers to the month will have three discount coupons this monthfor Lotioncrafter, Voyageur Soap & Candle, and Windy Point Soap Making Supplies. Thank you for this lovely gift out of the goodness of your hearts, lovely suppliers! These will be updated as I receive them from the suppliers. Please do not write to them or to me if they haven't been updated yet.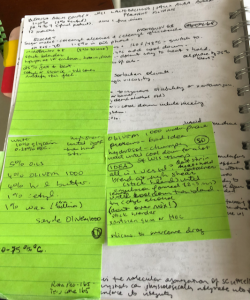 If you're a $3 subscriber or higher, click here to see the duplication request post! And don't forget that you have access to the formula directory! The formula directory is constantly being updated to include even more formulas from around the blog, so if you're looking for a formula, you'll find it in the formula directory!
If you're a $5 subscriber or higher, click here to see the month's Q&A post! (I've continued from last month's post as there were some great questions I needed to look at again!)
And don't forget about the monthly Super happy fun member-to-member post for March 2021! It's more important than ever that we connect with other people during this awful time, so please feel free to share your thoughts on this post or others on the blog!
You can always find the links to these monthly posts in the pinned post section, which is found to the right of just about every page on the blog on desktop and most mobile, or the bottom of every page for the odd mobile device. Or do a search for "Q&A" or "duplication" to find them. I'm afraid I don't have time to do searches for you if you write to me as I'm swamped, so doing one of those two things will find you those posts very quickly.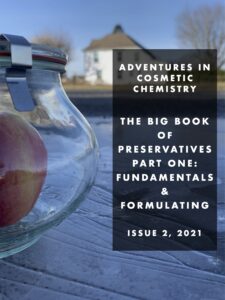 If you're a $10 subscriber or higher, you'll get the e-zine for the month – which is generally issued on the 27th or later. I'm not sure what the topic will be yet, but there are – as always – a few different ones on the go. If you missed one for a month during which you were a subscriber, please click here to see those coupon codes. (Please download them as soon as you can as these links can expire after a year or two.)
Last month, you would have received The big book of preservatives, part one – fundamentals & formulating as part of your $10 membership. (The e-book is $20 Canadian in the shop, so you would have saved quite a bit over the cover price, too. Bonus!)
Whether you've been here for a twelve minutes or 12 years, thanks for continuing to support the blog, my work, and our family by subscribing for the month of March. We're so glad you're joining us to share your love of making bath, body, and hair products!