My life changed 15 years ago in May 2006 thanks to a batch of failed bath bombs I tried to teach my youth group. After they turned to dust, I turned to the internet to figure out what went wrong when I'd made so many batches of successful, lovely products. I stumbled upon The Soap Dish Forum (later, the Dish Forum; now, it's gone…) and found the answers I sought, to wit, the week was surprisingly non-humid for my city, so they needed more and a different binder, plus I was using a different kind of citric acid.
I fell in love with formulating big time and had written my first formula by October that year, one for a conditioner. I would've never believed on that fateful day that I'd start start taking chemistry and other science classes at university, start and maintain this blog from 2009, and would quit being a social worker/family counsellor to do this wonderful thing full time. Thank you, epically failed bath bombs, for showing me this other path. This is why I'll always be open to making mistakes to see what comes out of it!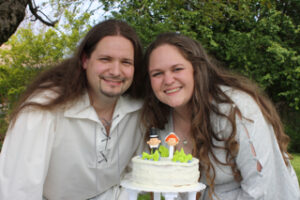 May 16 is also my 12th wedding anniversary with Raymond, who is the love of my life, man of my dreams, and all that lovely stuff. (We've been together since 1993, but we wanted to wait until we could afford a nice wedding…) He's my partner in everything – this site, the pandemic, life, the universe, and everything. I know how lucky I am to have found him, and I tell him that every day.
What's going on in May? 
We're starting the month off with the Spring Q&A Zoom workshop on Sunday, May 2nd at 11 am PDT (Vancouver time). Ask me anything you want about all kinds of topics in the linked post there or in the workshop.
I'm hoping to have more workshops planned, maybe Sunday, May 30th as that's the only other Sunday that doesn't have something going on. Next week is Mother's Day, the 16th is my 12th anniversary with Raymond, the 23rd is the Victoria Day weekend, so that leaves the 30th. Or maybe the first weekend in June? Not sure yet…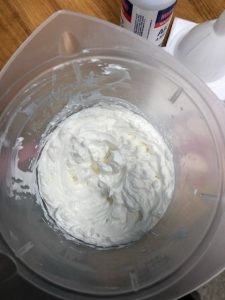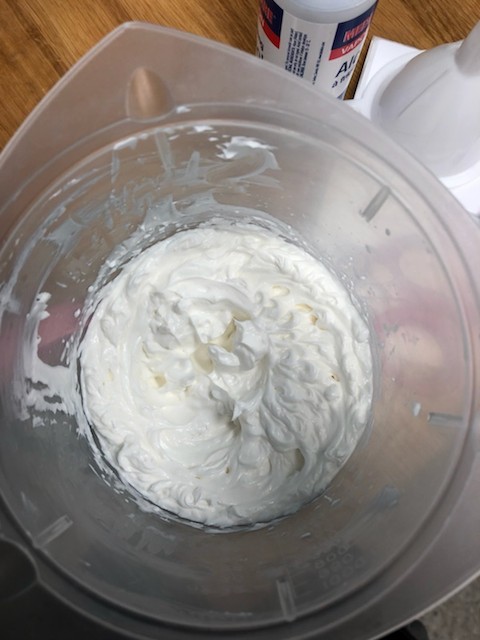 We're continuing the Newbie Tuesday and Formulating Friday lotion making series with Olivem 1000, a naturally compliant emulsifier that needs a little more work to make awesome, light, fluffy lotions.
I'm not sure which formulas I'll be sharing this month as I'm still going through my workbooks and lab notebooks and formula books to see what I haven't shared with you yet. And I'm still working through all kinds of new ingredients from Lotioncrafter, Windy Point Soap Making Supplies, and Making Cosmetics that I'll be sharing with you.
Woo hoo! We met 13 new ingredients in March 2021 and 9 new ones in April 2021! And I created the new hydrolyzed proteins & amino acids section of the blog, which you can find under ingredients in the menu. I'm getting more organized!
I've written a series on using ICE Silicone from Making Cosmetics (aka Jeesperse® CPW-CG-Crosspolymer-G-02, (INCI: Cetyl alcohol, sodium polyacrylate, polysorbate 80, glyceryl stearate, dimethicone/divinyldimethicone/silsesquioxane crosspolymer) that you might see in May with formulas ranging from body milks to thick body butters, all of which have that lovely silicone-y skin feel.
I might have the short series on Kostol NatureMuls (emulsifier) ready in time for this month?
I'm hoping to finish up the post for hydrolyzed quinoa protein, part of the big post of amino acids and proteins and one you'll find updated in the hydrolyzed proteins & amino acids section of the blog, which you can always find under ingredients in the menu.
I have three different duplicated products I've been working on for a bit, and I hope to share those with you. These include Jo Malone Dry Body Oil, Olive & June Cuticle Cream, and Marc Anthony Hydrating Coconut Oil and Shea Butter Curl Cream, which required me to buy not one, not two, but four different styling ingredient, which are such fun to play with and should be quite interesting to share. Thanks to those of you who shared these ideas in the monthly duplication request post! Your ideas inspire me, even if it takes a while to get there while I wait for supplies and take time to formulate and create formulas.
And I have a load of surfactant based formulas to share with you – a clarifying shampoo and a couple of hand soaps – as well as some products using the ingredients I've shared with you over the last two months, like
As we do every month…
If you're in need of supplies, $10 subscribers to the month will have three discount coupons this month for Lotioncrafter, Voyageur Soap & Candle, and Windy Point Soap Making Supplies. Thank you for this lovely gift out of the goodness of your hearts, lovely suppliers! (Lotioncrafter is updated as of May 1 – I'm waiting for the other two as it's a weekend and I hate to bother people in their non-working hours.)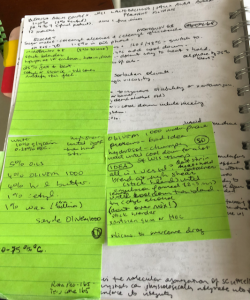 If you're a $3 subscriber or higher, click here to see the duplication request post! And don't forget that you have access to the formula directory! The formula directory is constantly being updated to include even more formulas from around the blog, so if you're looking for a formula, you'll find it in the formula directory!
If you're a $5 subscriber or higher, click here to see the month's Q&A post! (I've continued from last month's post as there were some great questions I needed to look at again!)
And don't forget about the monthly Super happy fun member-to-member post for May 2021! It's more important than ever that we connect with other people during this awful time, so please feel free to share your thoughts on this post or others on the blog!
You can always find the links to these monthly posts in the pinned post section, which is found to the right of just about every page on the blog on desktop and most mobile, or the bottom of every page for the odd mobile device. Or do a search for "Q&A" or "duplication" to find them. I'm afraid I don't have time to do searches for you if you write to me as I'm swamped, so doing one of those two things will find you those posts very quickly.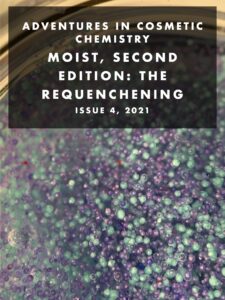 If you're a $10 subscriber or higher, you'll get the e-zine for the month – which is generally issued on the 27th or later. I'm not sure what the topic will be yet, but there are – as always – a few different ones on the go.
If you missed one for a month during which you were a subscriber, please click here to see those coupon codes. (Please download them as soon as you can as these links can expire after a year or two.)
Last month, you would have received Moist, second edition: The requenchening, a giant book on humectants as part of your $10 membership. (The e-book is $20 Canadian in the shop, so you would have saved quite a bit over the cover price as well as having access to everything on the blog. Bonus!)
Thank you for joining us for another month here on the blog. I'm so inspired by your questions, comments, suggestions, and thoughts here, in the Discord, and on social media, and I encourage you to continue to share with me as I love to see what you're making or brainstorm ideas for what you could try if something didn't work.
I can't wait to see you on Sunday, May 2nd for our Zoom workshop and for future workshops. Have a great May 2021!