Welcome to June! I hope you and everyone you love is hale and healthy and doing well! We're entering our fourth month of the pandemic, and I'm finding it's getting harder to remain indoors when there's sun and fun to be had. (Yeah, I'm normally a winter girl who hides from the sun, but I was really looking forward to camping this year and introducing baby Sasja to the lakes!)
We've set up a farmers' market type tent in our yard so we can have distancing visits and do things like play Dungeons & Dragons outside, and, soon, have some barbecues with all the amazing local produce that surrounds us.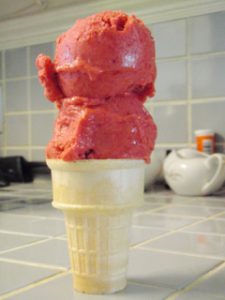 It's strawberry time in Chilliwack, which means huge baskets of berries from local farmers so fresh and juicy, we have to eat them over the sink! We're getting loads of local asparagus and should have local English peas soon. (The only peas I'll eat. Cooked ones are so awful!) Then corn! Woo! Lovely lovely corn! We're kinda known for it around here, and it makes for the best elotes and seafood boils!
I know I'm so lucky to live here, to be able to work from home, to be able to share all of this with you, my lovely readers.
Thank you so much for continuing to visit the blog, joining in the Zoom workshops, sharing your experiences and products, asking all the questions, and rejoicing in your successes.
I don't tend to talk about world events much on the blog as I see it as an oasis from the awfulness of the world. I hope I'm not coming off as callous – I just need a quiet space to escape from the news.
I'm taking the next few days or so off as I need to do some planning for the blog and figure out what we'll be doing next as there are just too many choices. Should we continue the
ester
series? Should I start the silicone series? What about some non-packaging type things? Oh, and I have all these new oils!
I have formulas dating back as far as 2017 I haven't shared with you yet, some using ingredients we know and love, others with new ones. You'll definitely see posts over the next month or so for ingredients that aren't followed up immediately by formulas as I go through my notebooks and drafted posts.
There're so many new concepts I need to share as well as all that lovely equipment in the workshop!
Yeah, I'm having way too much fun! 🙂
I've added a lot of work to my schedule – a little over 60 hours in April and May – doing the Zoom workshops, and I also have to figure out how to fit everything in without working every minute of the day. Don't get me wrong, I love what I do so very much, but I know that when I work too hard and don't take care of myself, badness ensues.
I'll continue to offer Zoom workshops on a weekly or bi-weekly basis. Right now we have two planned – solubility on Sunday, June 7th at 11 am and shampoo bars on Sunday, June 14th at 11 am. (Click here to see more on those.) Some time during the week leading up to the workshop, I'll share a post that has the meeting link and password along with a download containing the formulas we'll be using.
What's happening this month?
As we do every month, if you're a $3 subscriber or higher, click here to see the duplication request post! And don't forget that you have access to the formula directory!
If you're a $5 subscriber or higher, click here to see the month's Q&A post! (I've continued from last month's post as there were some great questions I needed to look at again!)
And don't forget about the monthly Super happy fun member-to-member post for June 2020! It's more important than ever that we connect with other people during this awful time, so please feel free to share your thoughts on this post or others on the blog!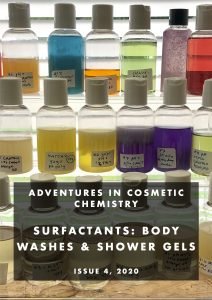 If you're a $10 subscriber or higher, you'll get the e-zine for the month – which is generally issued on the 27th or later. I'm not sure what the topic will be yet, but there are – as always – a few different ones on the go.
Last month's e-zine was Surfactants: Body washes & shower gels. Find it in the store by clicking that link. Click here if you were a $10 subscriber in May to find the coupon.
If you're a $10 subscriber, don't forget that we have these awesome coupons from great suppliers!
Windy Point Soap Making Supplies (updated for June)
Lotioncrafter (updated for June)
Formulator Sample Shop (updated for June)
Formulator Sample Shop EU (updated for June)
Voyageur Soap & Candle (updated for June)
As a note, these are being offered by the vendors out of kindness: They're a bonus for subscribers, and not part of the monthly subscription. We're so grateful these companies continue to support the blog and readers this way!
If you know of any companies that might be interested in offering us coupons, please let us know and we'll get in touch with them.
For the months of April and May, we've been donating all the sales of the big five e-books* – Back to Basics, Lotion Making 101, Hair Care Products, Formulating Lotions & Creams, and Formulating Facial Products – to local charities. The plan was to donate to the Chilliwack YMCA for April and the Chilliwack & District Seniors' Resource Society for May. But then we heard that the Seniors' Resource Society was running out of food and resources, and it seemed silly to wait for the end of May, so we donated to both organizations for April and May, which works out to roughly the same.
*All the money raised by selling those e-books would normally go to our free community youth programs, Rated T for Teen, but since we can't hold any at the moment, we thought we'd support a local organization supporting members of our community.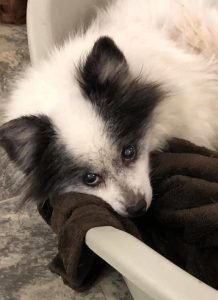 To whom are we donating in June? Mike & Grant's Senior Dog Rescue on Vancouver Island (formerly known as Melts 4 Mutts Senior Dog Rescue, to whom we donated in Autumn 2018). They normally do a lot of markets selling their handcrafted candles and such, but with those markets closed for the last few months, we figured these little pups and their amazing dads could use a bit of support right now.
If you'd like to donate directly to this wonderful organization, you can e-transfer (Interac) or Paypal to Mike & Grant's Senior Dog Rescue at [email protected]
What are you excited about for June? What new ingredients or formulas do you want to try? What tried, tested, and true formulas are you eager to make? Share your thoughts in the comments!