Wow, is it June already? Holy cow, it feels like I'm still waiting for March so we can ride BIKES! We've already had our heat wave where temperatures reached 36˚C (96.8˚F) in May, so I can only imagine what fresh hell the actual start of summer holds. At least it's warm enough on our shady patio for Sasja and I to work from home!
Yes, I'm one of those people who really hates the heat. I'll try to be less grumpy this year, I swear! Give me 20˚C (68˚F) to maybe 25˚C (77˚F) and hold the horrible humidity we get here. 
Thanks for joining us for June! We're so happy you've chosen to share your love of formulating with us for another month!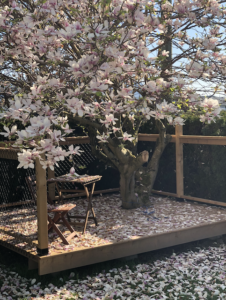 I'm so glad April and May are done. It's been a hard season for us, honestly, but fingers crossed things will be quieter now!
Update from April: Updates from around the blog, mostly health related stuff…
Update from May – you can read the interview I did with the newspaper this past Monday, or you can read the full story with links I shared here earlier this week by clicking here.
Again, I'm really sorry I missed the e-book last month. It was just too chaotic and I was feeling too rattled to sit down and get some serious writing time in. Add to that the lack of reliable or fast speed internet (as well as lacking a home phone, TV, and security system), and I was far too overwhelmed to do good creative writing to finish the e-book.
I'm working on having the second part of the Combining emollients to make friends and influence people, part one e-book series – that might incorporate the third part as well to create a massive e-book, I'm not sure yet – ready for the end of this month. I'm having great fun adding even more to one of my favourite series I've ever written, and I hope you'll enjoy it too.
What do you want to do for a Newbie Tuesday or Formulating Friday series?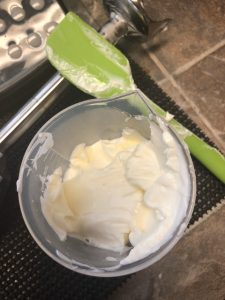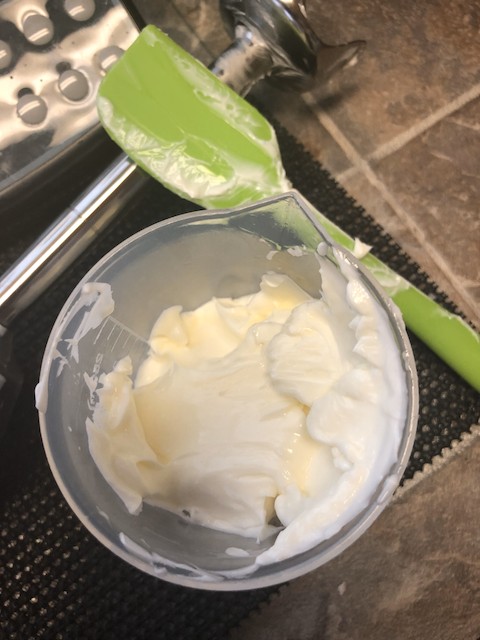 I was thinking of two things – using cold process emulsifiers or learning to use surfactants. I'd like to offer one, then the other, so it's not an either/or situation. I have no idea how long each one will be until it's chosen, so odds are good I can offer one this year, and the other next year.
For the cold process emulsifier series, we'd be taking a look at a number of cold process emulsifiers and making a few different products from them, if possible. For instance, with Jeequat® NDCS, we can make everything from facial creams to body butters to hair conditioners. For ViscOptima SE™, we can make light lotions to body butters. And so on.
The down side is that you might not be able to join in if these ingredients aren't available in your country – they'll all be available somewhere in North America, and I'll check the shops I know for other areas, like Europe or Australia, but there's no way I can search every store in the world, so I'll be counting on you to share your favourites with me when I decide on the emulsifiers – or if it's expensive to import them. But there'll be enough of them that you should be able to follow along for at least a few of the formulas. And there'll be an e-book that comes out either as the series goes along or after it's done (not sure yet).
We have a bunch of new ones coming out shortly from a few different suppliers, and I'm so excited! I think there are at least three I can't wait to share!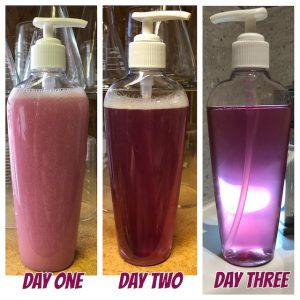 For the surfactant series, I'd want to have at least six surfactants and two thickeners. Most, if not all, will be ones you can get in your community. We could make all kinds with these – including facial cleansers, body washes/shower gels, liquid shampoos, bubble baths, and more – with an emphasis on how to create clear formulas with all kinds of information on thickening your products properly. If you're using 5% Crothix to get a "runny honey" consistency, it's definitely not working!
We enjoyed a Newbie Tuesday series on creating foamy, bubbly, lathery™ facial cleansers previously (click and choose that from the table of contents), so we'll probably only look at making a gelled one in the series so as to not duplicate our efforts. 
I need your feedback on this. One person could determine what we do next, so make your voice heard and share your thoughts in the comments below!
What can you expect this month?
I swear I'm getting more organized! I still have over 300 pages in my "formulas for 2023" document and 501 drafts I've created on this site, so it's a matter of going through them and not being distracted by all the tempting shiny things that want my attention!
As always, I have a few series on the go, some formulas to write up and take photos for, some ingredient write ups for things like oils – want to learn more about cacay oil? – and new emulsifiers and extracts, like sea buckthorn water soluble extract, and I'm not sure what'll be up first because I like to coordinate the ingredients with formulas and such.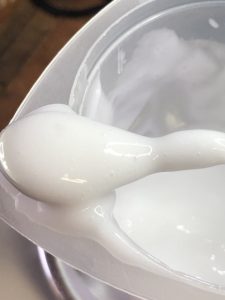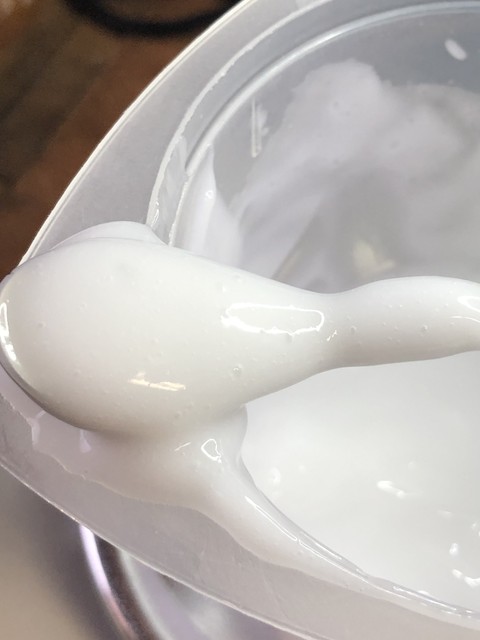 I have a series I've been working on since last year about making thinner, lower viscosity lotions, like body milks and such, and I hope to have that ready with photos and such this month.
I have another I've been writing about chamois and anti-chafing creams since last year. I have some formulas about which I'm feeling pretty good, but I still have two to take out on my bike to get a full experience, so that might be in July?
I'm so excited to share some experiments in the workshop as Windy Point Soap Making Supplies (Canada) now carries Lumorol K 5229 for making shower oils, and you can play along with me as I try this ingredient for the first time! (And get your coupon for that shop if you're a $10 subscriber!)
Oh, and I hope to have a post from an expert from the HBBG about how to price your products for markets! That's exciting!
As we do every month on the site…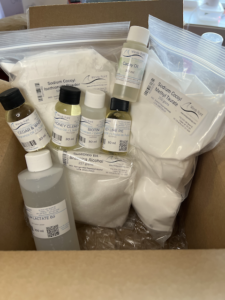 If you're in need of supplies, $10 subscribers to the month have four discount coupons this month for Lotioncrafter, Voyageur Soap & Candle, and Windy Point Soap Making Supplies. Thank you for this lovely gift out of the goodness of your hearts, lovely suppliers!
They'll be updated as we receive them. If you don't see them today, please check back tomorrow or the next day, they will be there eventually. 
If you're a $3 subscriber or higher, click here to see the duplication request post!
Please note that requests for duplication are only considered if they're posted in the duplication section as this is part of the $3 and up subscribers benefits and not if they're emailed, direct messaged, or suggested in comments on social media. I cannot possibly re-create every single formula suggested as this blog would be nothing but duplicated products — and how boring would that be? – so I can only choose a few a year to create. I go into detail about my process for choosing formulas in both the duplication request post and in this post. Thank you for continuing to share them in that post. I have been getting loads of ideas from it the last few months, and there will be more to come soon, I hope. 
And don't forget that you have access to the formula directory! The formula directory is constantly being updated to include even more formulas from around the blog, so if you're looking for a formula, you'll find it in the formula directory! (That word has lost all meaning now…)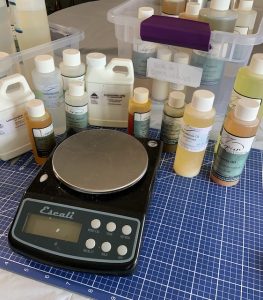 Also check out the latest addition to the monthly posts – Ingredient substitution ideas post ($3 and up)! Id you have an ingredient you're trying to find or need help substituting for in a formula, please share your thoughts over there!
If you're a $5 subscriber or higher, click here to see the month's Q&A post! I check this post every day, and it's my priority to answer your questions or help with your formulas – it's the best way to get in touch with me and guarantee an answer!
Right now, this is the only way I can answer questions or analyze formulas because I have such limited time, so please make that your first stop if you have something you simply have to know! 😁
I'm sorry I'm a bit behind with the Q&A. As you can see, there's been a lot going on. It's my first priority this month!
And don't forget about the monthly Super happy fun member-to-member post for June 2023!, which is available to all levels of subscriptions. It's more important than ever that we connect with other people during this ongoing pandemic, so please feel free to share your thoughts on this post or others on the blog!
You can always find the links to these monthly posts in the pinned post section, which is found to the right of just about every page on the blog on desktop and most mobile, or the bottom of every page for the odd mobile device. Or do a search for "Q&A" or "duplication" to find them. I'm afraid I don't have time to do searches for you if you write to me as I'm swamped and my arms and hands are still in minor spasm, so doing one of those two things will find you those posts very quickly.
If you're a $10 subscriber or higher, you'll get the e-book for the month – which is generally issued on the 28th or later. I'm never sure what the topic will be until I start reviewing outlines, notes, formulas and everything else, but there are – as always – a few different ones on the go. (June should be part two of Combining emollients!)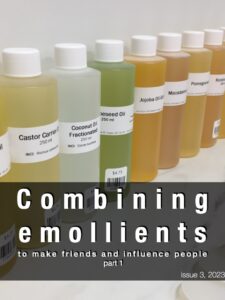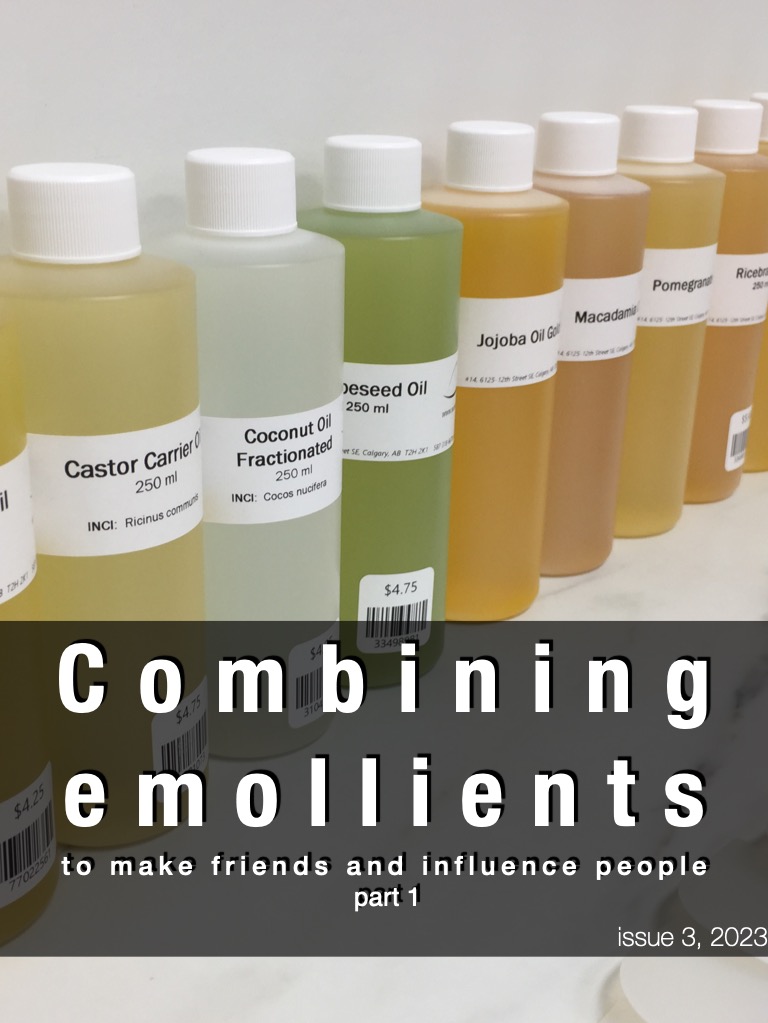 In May 2023, we offered a $25 coupon off your entire cart in lieu of an e-book (explanation above in the first section), which you can find in this post. Hey $10 subscribers! In lieu of this month's e-book, we have a $25 coupon for you!
If you were a $10 subscriber in May 2023, please click here to see the coupon page to get that code! This coupon only works for those who were active subscribers in the month of May 2023. 
Click here to see the 80+ e-books in the shop here on the site! 
Thank you all so much for joining me here in June as we anticipate the summer and – as always – enjoy more BIKES! Thank you for your patience as we've struggled over the last few months, and thank you for all you share with us! For all of that, I am so grateful! What are you up to this month? What are your plans for formulating, researching, marketing, selling, and everything else related to this amazing craft!